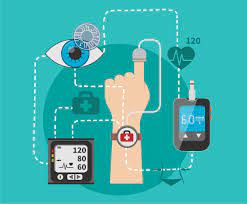 Call forwarding is a telephony feature that enables calls to be diverted from one phone number to another number, whether it is a landline, mobile phone number, or VoIP number. It is a useful feature that ensures that phone calls destined to a particular number can still reach the person who is intended to receive them even if they are not available at the time.
This feature has become indispensable to businesses and individuals alike, as it allows them to stay connected with their colleagues, customers, and clients when they are unable to answer calls on their primary phone numbers. It is also known as "Call Diversion" or "Call Redirecting".
How it Works
Call forwarding works by rerouting incoming calls from one phone number to another. There are two types of call forwarding: unconditional and conditional call forwarding.
Unconditional call forwarding is when all incoming calls to a phone number are forwarded to another number. This is useful when individuals or businesses want all calls to go to a different number if they are not able to answer the phone.
Conditional call forwarding is when incoming calls to a phone number are forwarded to another number only when certain conditions are met, such as when the phone is busy, unanswered, or unreachable. This type of forwarding is more specific and helpful to businesses, so they can handle calls from clients in different ways based on the conditions.
When individuals or business owners use call forwarding, callers do not know that the person being called is not available on their primary phone number. Instead, the call is rerouted to the forwarding number, and the caller's end is answered as if it is the original number. Additionally, most call forwarding services allow users to customize forwarding rules so that they can manage calls efficiently.
Advantages of Call Forwarding
Call forwarding offers several advantages for businesses and individuals alike, including:
Increased accessibility: Call forwarding ensures that businesses and individuals can always stay connected with their clients and customers, even when they are not physically present at their primary phone numbers.
Improved productivity: By being able to take their calls at all times, businesses can respond to customer inquiries and engage in business conversations more readily and timely.
Reduced missed opportunities: Callers don't have to leave voicemail messages, which may take away from the productivity of a business or individual, so call forwarding ensures that there is no missed opportunity for contact with clients or customers.
Flexibility: Call forwarding can be used to direct calls to any phone number, which can be very useful if individuals are traveling or not at their primary place of work.
In Conclusion
Call forwarding is an essential feature that allows businesses and individuals to stay connected, productive, and responsive to their clients and customers by rerouting phone calls from one phone number to another. With different forwarding options that can be customized, users can easily set up the rules and increase productivity by reducing missed opportunities. It is a feature that all businesses and individuals should consider having when comparing phone deals offered by providers.