Apps You Can Use to Make Your Mac Look Like Windows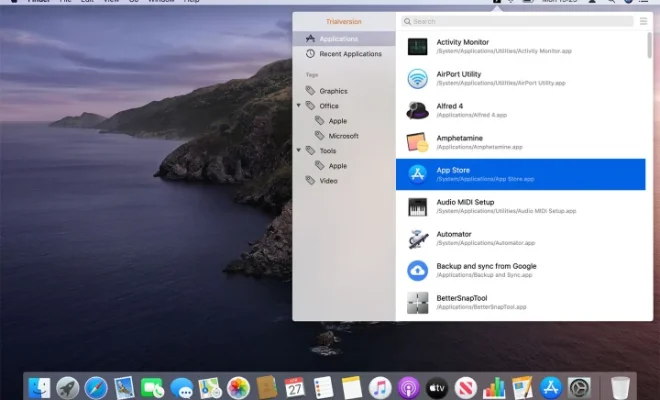 As a Mac user, you might sometimes have the desire to give your system a fresh, new look that differs from Apple's default interface. One way of doing this is to make your Mac look like Windows – and it's actually pretty easy. Here are some apps you can use to achieve this effect.
1. uBar
uBar is a simple app that replaces your Mac's dock with a Windows-like taskbar. It comes with tons of customization options to help you tailor it to your liking. Once installed, uBar displays an icon for each open app, making it easy to browse through them and switch between them.
2. Start Menu
Start Menu is an app that gives your Mac a Windows-like start menu. It replaces Apple's default menu with a Windows-style one that you can easily customize with apps, documents, folders, and shortcuts. It also includes a search function for quickly finding what you're looking for.
3. Mission Control Plus
Mission Control Plus is a utility that improves Mission Control, Apple's built-in window management system. It adds new functionalities like window snapping, giving you the ability to drag and snap windows around your screen just like in Windows. This app also makes it easy to switch between virtual desktops and manage your open windows.
4. ALT Tab

ALT Tab is an app that enables the famous Windows shortcut of Alt-Tab on your Mac. This shortcut helps you switch between open applications quickly and efficiently, making it a must-have for anyone who wants to make their Mac feel more like Windows.
5. Rainmeter

Rainmeter is a popular Windows customization tool that has been ported to macOS. This app essentially enables you to add widgets to your desktop, just like in Windows. You can install custom skins to get various clocks, weather widgets, and system monitors on your Mac desktop. Rainmeter is a great way to customize your Mac and make it look more like Windows.
Conclusion
Making your Mac look like Windows isn't as difficult as you might think. With the apps mentioned above, you can easily transform your Mac's interface and give it a fresh, new look. From taskbars to start menus and window-snapping utilities, the options are limitless. So, if you're feeling bored of Apple's default interface, give these apps a try and see for yourself.