What is an Auxiliary Port (AUX)?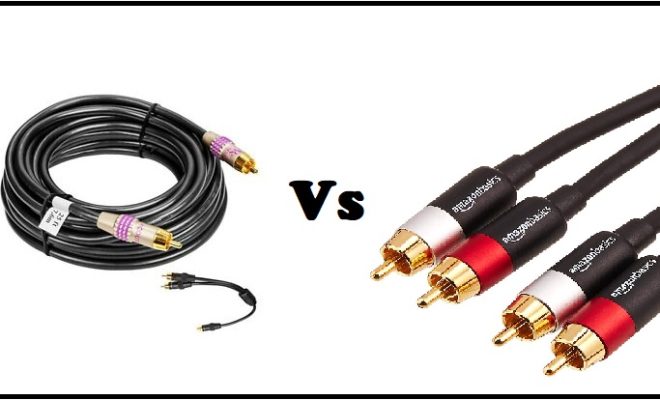 An Auxiliary Port, commonly known as an AUX, is a widely used audio jack that is found in a range of electronic devices. Most devices come equipped with an AUX port, such as smartphones, laptops, car stereo systems, and more. It is a standard audio jack that is primarily used to connect audio devices that don't have Bluetooth or Wi-Fi capabilities.
An AUX port is typically a 3.5mm (1/8-inch) audio jack that is used to connect audio devices to other audio sources. The port has two channels for audio – left and right, making it a stereo connector. The AUX jack is an analog connection and operates by sending an audio signal as an electrical voltage to the receiving device. The receiving device then decodes the electrical signal and produces sound waves.
AUX ports have been around for many years, and they are known for their ease of use and versatility. To connect two audio devices, you only need an audio cable with a 3.5mm audio jack on both ends. These cables are readily available from many electronics stores, and they can be found in various lengths to accommodate different needs.
One of the most common uses of AUX ports is in cars. Most modern cars come equipped with an AUX port that allows you to connect your smartphone or other audio device to your car's stereo system. By connecting your phone to your car's audio system, you can play music or other audio files from your phone while driving.
In addition to cars, AUX ports can be found in a wide range of audio equipment, such as home theater systems, headphones, and amplifiers. By using an AUX port to connect your audio device to your equipment, you can improve the sound quality of your audio.
An AUX port is often confused with a headphone jack due to their similarities in appearance. However, headphone jacks are only designed for output, whereas AUX ports can both output and input audio.
In conclusion, the AUX port is a versatile audio jack that serves as an essential feature in many electronic devices. Whether you're connecting your phone to your car's stereo or your headphones to your home theater system, an AUX port ensures that you can enjoy high-quality audio from your device.