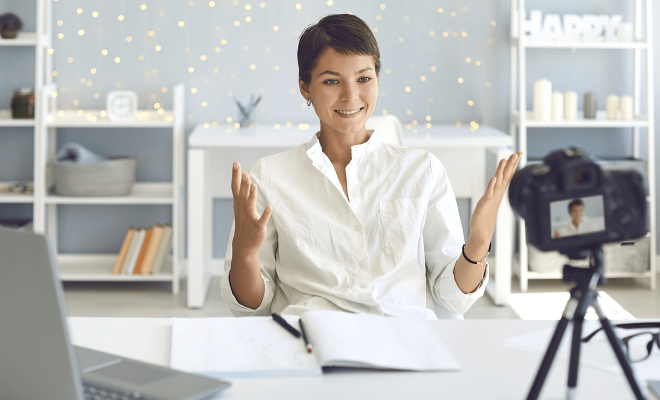 As the job market continues to evolve, job seekers are finding new ways to stand out among the sea of applicants. One such way is through the video resume. But, what is a video resume?
Simply put, a video resume is a short video that job seekers create to showcase their skills, experiences, and personality to potential employers. It's like a traditional resume but in a visual format.
A video resume typically lasts between 30 seconds to 2 minutes and is usually uploaded to job search sites, LinkedIn, or the candidate's personal website. The video can be created on a phone, camera, or webcam and can be edited to add creativity or animations to grab the recruiter's attention.
Video resumes are popular in creative industries such as marketing, media, and fashion where having a visually engaging resume can make a difference. However, they are not limited to these industries only. Anyone can make a video resume regardless of the job they are applying for.
Benefits of video resumes are aplenty. Firstly, it can demonstrate the candidate's verbal and communication skills, which isn't fully portrayed on a traditional paper resume. They can give a glimpse of the job seeker's personality, enthusiasm, and passion for the job, something that is not easy to convey through text.
Secondly, video resumes can convey a specific message that job seekers want to put across. For example, if you're applying for a job in a creative industry, your video resume can showcase your creative prowess. If you're applying for an IT job, you can demonstrate your technical expertise, and so on.
Lastly, a video resume allows you to present yourself in a way that resonates with a recruiter. A well-crafted video resume can help you stand out among thousands of applications and significantly increase your chances of getting shortlisted for an interview.