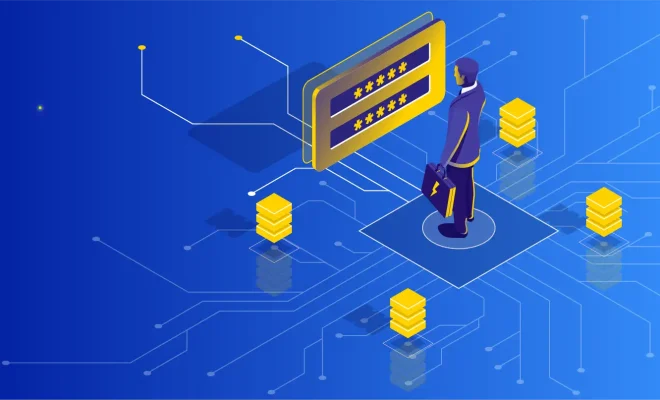 A power supply is an electronic device that provides electrical energy to other electronic devices. It is a critical component used in computers, gaming consoles, audio and video equipment, and other electronic devices. A power supply is responsible for converting the AC voltage from a wall outlet into a voltage that devices can use.
Power supplies come in various shapes, sizes, and specifications. The most common types are the ATX-form-factor power supplies, which are primarily used in personal computers. Power supplies can range in power from 250 watts to over 1000 watts. Additionally, the better power supplies generate less heat, operate more efficiently, and have more extended warranties.
A power supply typically contains four main components: a transformer, a rectifier, a filter, and voltage regulators. The transformer modifies the incoming voltage from the wall outlet to the desired voltage the system requires. The rectifier converts the AC waveform to a DC waveform. The filter eliminates the small AC "ripple" components that remain after rectification to produce a clean DC voltage. Finally, voltage regulators regulate the voltage to ensure that the system receives the correct voltage level.
The power supply unit (PSU) houses these components and converts the AC voltage from the wall into the necessary voltage for a computer's internal components. Power supplies are rated based on how much power they can deliver to the system's components. The power rating is measured in watts.
Power supplies have cables connected to their outputs. These cables connect directly to your components, supplying them with the necessary power. The cables come standardized on a power supply and are designed to connect to specific components such as hard drives, SSDs, graphics cards, and the motherboard. Typically, they include a 24-pin connector to the motherboard, a four-pin or eight-pin connector supplying the CPU, and connectors for other system components. The selection of cables and connectors is critical, and it is essential to ensure you receive the correct power supply for your components.
In conclusion, a power supply is a crucial component of an electronic device, as it converts the AC voltage from a wall outlet to a voltage the electronics can use. They come in numerous sizes, shapes, and specifications, with wattage, voltage regulation, efficiency, noise, and reliability being vital features. Proper selection of a power supply ensures your system operates reliably and without any issues.