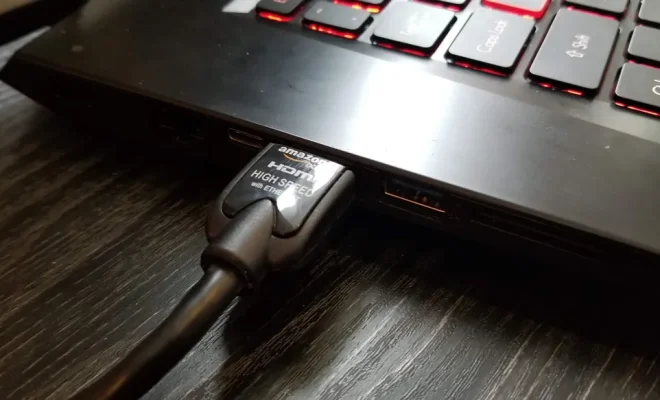 As technology continues to evolve, the need to access and transfer data has become a critical aspect of daily life. In this regard, the modem has emerged as an essential tool for interfacing with the internet or other networks. But what is a modem, and how does it work?
A modem, short for modulator-demodulator, refers to a device that facilitates communication between your computer network and the internet or other networks. The modem converts digital data from your computer to analog signals that can be transmitted over the telephone or cable lines, allowing you to access the internet.
The modem also receives incoming analog signals and converts them back to digital data that the computer can understand. These signals usually contain information regarding web pages, emails, and other data that you access over the internet.
There is a wide range of modem types available, depending on the type of network you are connecting to. Some modems work with telephone lines while others connect to cable or satellite systems.
Most commonly, internet service providers offer two types of modems: digital subscriber line (DSL) modems and cable modems. DSL modems work with telephone lines to provide access to the internet. They have a maximum speed of 35 Mbps and require an active telephone line for connectivity. Cable modems, on the other hand, use cable television lines to provide high-speed internet access. They have a maximum speed of up to 1 Gbps and do not rely on an active phone line.
Modems must be compatible with the network to which they are connecting. If you want to connect to the internet, you would require a modem that can establish a connection to the internet service provider (ISP).
In recent years, the internet landscape has changed dramatically with the proliferation of wireless technology. Today, there are various wireless modems that allow you to connect to the internet through Wi-Fi, Mobile networks such as 3G, 4G and 5G, and Satellite. These modems use radio frequencies to transmit signals from the device to the network.
In conclusion, modems are essential devices that connect your computer network to the internet or other networks. They facilitate communication by converting digital signals to analog signals and back, allowing you to access the internet. With the evolving technology landscape and the ever-increasing demand for faster internet speeds, modems will continue to play a critical role in the way we communicate and share data.