What is a Compatible Cartridge?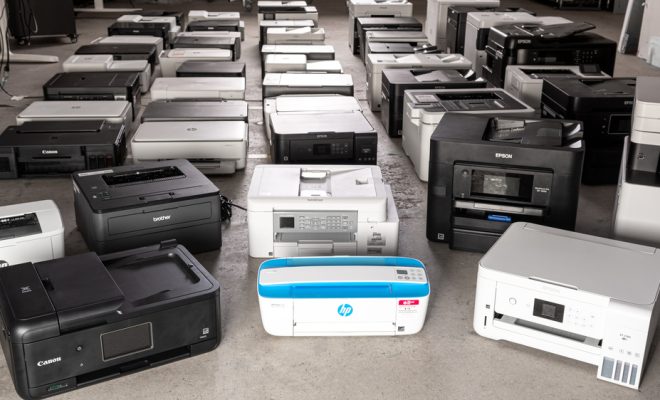 As a printer user or someone who owns a printer-based business, you may have heard of the term "compatible cartridge," but do you really understand what it means? If you're not sure what a compatible cartridge is, then you're in luck because this article will explain exactly what a compatible cartridge is and whether it might be the right choice for you.
In simple terms, a compatible cartridge is an ink cartridge that has been produced by a third-party manufacturer for use in a specific brand of printers. These cartridges are not manufactured by the original equipment manufacturer (OEM) of the printer, but instead they are made by an independent company.
Compatible cartridges are designed to perform just as well as the original cartridges of the printer, if not better. With modern technology and manufacturing, many of the third-party manufacturers can create cartridges that meet or exceed OEM standards.
These cartridges use the same ink as the OEM cartridges, and their quality is almost identical in performance. However, the price of the compatible cartridge is usually much lower than that of the OEM cartridge, making it an attractive option for many consumers.
One possible reason for choosing a compatible cartridge is due to the fact that the original cartridges can be very expensive. These cartridges can make a significant dent in your budget, especially if you have a high-volume printing requirement.
On the other hand, compatible cartridges offer more cost-effectiveness without sacrificing quality, and that is why they've become so popular. By choosing to use a compatible cartridge, you can save up to 80% of the price of an OEM cartridge.
Another benefit of compatible cartridges is that they are more widely available. While OEM cartridges can only be purchased from the printer manufacturer or licensed retailers, compatible cartridges are available through various third-party vendors. This means that it is much easier to find a compatible cartridge for your specific printer and avoid the hassle of going to an OEM supplier.
The installation and replacement of compatible cartridges is very simply too. Compatible cartridges can be easily installed on your printer, and the process is basically the same as the OEM cartridges.
In conclusion, compatible cartridges are a great alternative to OEM cartridges. They're just as good, cost-effective, and widely available. If you're looking for a more budget-friendly option for your printing needs, then you should definitely consider switching to compatible cartridges. There may be some compatibility issues sometimes while using compatibles, but the supplier should be able to provide more information about the cartridge and help you with any compatibility issues.