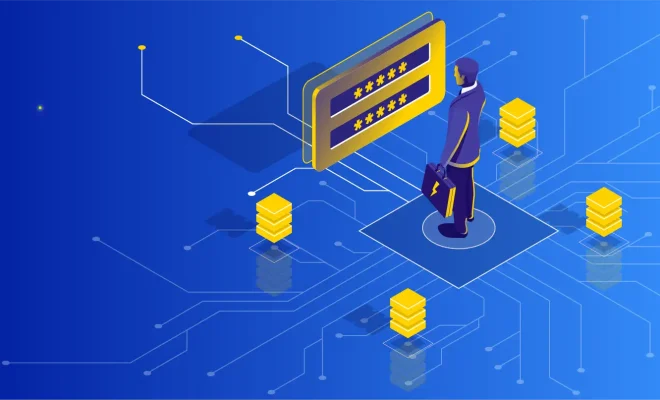 In today's world of technology, data is a crucial asset for businesses of all sizes. The loss of data can have a devastating effect on a company's operations and bottom line. Hence, it is vital to have a backup server that can ensure data recovery in such cases.
A backup server is a system that stores copies of important business data and keeps it secure to prevent catastrophic data loss in case of a failure of the primary server. The backup server ensures that data is always safe and available, allowing businesses to recover data and keep their operations running smoothly in times of disaster.
There are several types of backup servers, including tape backup, disk backup, and cloud backup. Tape backup has been the traditional method of backing up data; however, it is slowly phasing out due to its slow speed and limited storage. Disk backup servers use disk arrays to store data, making it the most common backup storage method. Cloud backup is a relatively new method of backup that stores data on remote servers hosted by third-party companies.
The primary function of a backup server is to create a copy of the primary system data, and it can be done either manually or automatically. Automatic backup is preferable as it ensures that data is backed up frequently without human intervention, reducing the risks of data loss to a minimum.
In designing a backup server, the system architecture is important in ensuring efficient and effective data backup. This includes sufficient storage capacity, system redundancy, and network connectivity. A server administrator can configure the backup server to protect files, folders or the full system, depending on the specific needs of the organization.
Backup servers can also have other benefits aside from data backup. For instance, they can improve system performance by reducing the load on the primary server that is causing the backup. This helps businesses to employ their resources effectively, ensuring that the primary system runs smoothly, improving overall efficiency.
In conclusion, a backup server is an essential part of any company's IT infrastructure. It plays a vital role in ensuring data availability and protecting against data loss in case of failure or disaster. Choosing the right type of backup server is a critical decision for businesses, and it is essential to consider factors such as storage, redundancy, and network connectivity. With the right backup server, businesses can ensure uninterrupted data availability and reliability, maintaining smooth and efficient operations.