What Equipment Is Needed for Podcasts?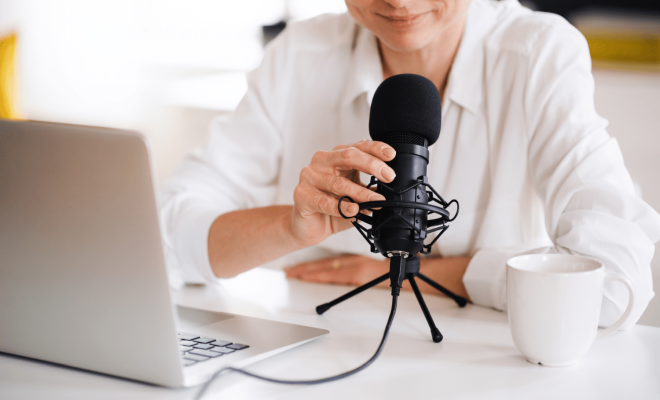 Podcasts have become increasingly popular in recent years. With millions of people tuning in to them regularly, more and more people are starting their own podcasts. If you're thinking about starting your podcast, you may be wondering what equipment you need to get started. In this article, we'll cover the basics of what equipment is needed for podcasts.
Microphone
First and foremost, you need to invest in a good-quality microphone. A microphone is the most important piece of equipment for a podcast. A high-quality microphone will ensure your voice sounds clear and professional. You can choose from a range of microphones to suit your needs, including USB microphones, dynamic microphones, and condenser microphones.
Audio Interface
An audio interface is a device that converts analog signals from your microphone into digital signals that can be recorded by your computer. This is another critical piece of equipment if you want your podcast to sound professional. You can choose from a range of audio interfaces, from simple models with just a few inputs to more complex models with more advanced features.
Computer
You'll also need a computer to record and edit your podcast. Any computer that can run audio recording software will suffice. You don't need a high-end computer, but it's recommended to have a computer with enough processing power to handle multiple software programs running simultaneously.
Audio Recording Software
To record your podcast, you'll need audio recording software. You can choose from a range of recording software, including Adobe Audition, Audacity, and GarageBand. Most recording software is free or relatively inexpensive.
Headphones
Headphones are essential for monitoring your audio as you record your podcast. Headphones allow you to hear your voice in real-time, making it easy to monitor the quality of your audio as you record.
Pop Filter
A pop filter is a small screen that attaches to a microphone to eliminate popping sounds that can occur when you say certain words or consonants. Pop filters are inexpensive and can significantly improve the sound quality of your podcast.
In conclusion, starting a podcast is an exciting endeavor that requires some necessary equipment. The equipment mentioned above is all you need to get started, but you can always add more advanced equipment later on with experience. Remember, the most important piece of equipment is a high-quality microphone, as it ensures clear and professional audio for your listeners. With the right equipment and some practice, you'll be able to create a great podcast for your audience.