WEP (Wired Equivalent Privacy)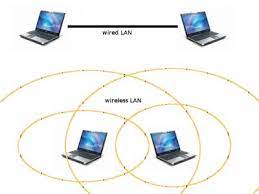 Wired Equivalent Privacy (WEP) is a security protocol originally designed for wireless networks, but it can also be used in wired networks. It was introduced in 1999 as part of the first standard for wireless Local Area Networks (LANs), IEEE 802.11. Its purpose was to provide a level of security that was equivalent to that of a wired network, hence its name.
The WEP protocol uses a shared key encryption algorithm that encrypts data before it's transmitted over the network. This means that any data packets intercepted by an unauthorized user would be scrambled and unreadable, and only those with the correct decryption key could decode the data. The key used for encryption is shared among all the devices on the network and needs to be entered manually, which can be a drawback for larger networks.
While WEP was a significant leap forward in wireless security, it was soon discovered that the encryption system was vulnerable to attacks. The primary vulnerability was a flaw in how the keys were generated and transmitted, making them easy to crack. Hackers could quickly intercept the encrypted data, recover the key, and then use it to decrypt the network traffic.
As a result, WEP has now been widely deprecated in favor of stronger security protocols, such as WPA2 (Wi-Fi Protected Access II). WPA2 offers advanced encryption standards, stronger authentication methods, and improved key management. These features make it much harder for attackers to attack the network successfully.
Today, it's critical to adopt the latest and most secure wireless security standards to protect both personal and business networks. The risk of cyber-attacks is high, and a comprehensive defense strategy must be in place to mitigate these risks effectively. WPA2 provides a far higher level of security than WEP, and its use is critical in protecting sensitive data transmitted over wireless networks, particularly in enterprise networks.
In conclusion, while WEP was a significant advance in wireless security when it was initially introduced, its vulnerabilities were quickly exposed, and it was found to be seriously lacking in today's threat environment. Compromised networks put both personal and business information at risk, making it essential to adopt the latest security protocols. WPA2 is currently the best choice for securing wireless networks, and as technology evolves, it's crucial to remain vigilant and adapt accordingly.