Websites to Find the Best Ebooks to Read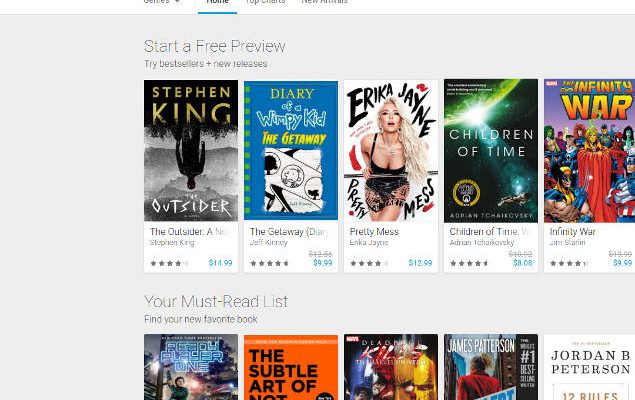 In our current digital age, ebooks have become increasingly popular. With the rise of ebooks, there has also come a rise in websites dedicated to finding and promoting the best ebooks to read. Here are some of the best websites to find the best ebooks to read.
1. Project Gutenberg
Project Gutenberg is a non-profit organization that offers over 60,000 free ebooks that can be downloaded to a variety of e-readers or read online. They also offer a library of audiobooks that can be downloaded or listened to online.
2. Manybooks
Manybooks offers over 50,000 free ebooks, as well as a variety of paid ebooks. They also allow users to create custom ebook libraries and recommend titles based on a user's preferences.
3. Bookbub
Bookbub offers daily deals on ebooks, alerting users via email of ebooks that are on sale or free for a limited time. They also offer recommended reading lists and user reviews.
4. Free-Ebooks
Free-eBooks offers over 20,000 free ebooks in a variety of genres, including fiction, non-fiction, and academic works. They also offer user-generated content and allow users to publish their own ebooks.
5. Smashwords
Smashwords offers over 500,000 ebooks, both free and paid, from independent authors and publishers. They allow users to browse by genre, price, and best-sellers, and offer promotional tools for authors to promote their own ebooks.
6. EreaderIQ
EreaderIQ lists ebooks that are currently free or on sale from Amazon's Kindle store. They also offer advanced search options and personalized recommendations based on a user's reading history.
7. Bookish
Bookish offers book recommendations, reviews, and articles about ebooks and reading. They also allow users to create custom reading lists and share them with others.
8. Goodreads
Goodreads is a social networking site for readers, allowing users to rate and review books, as well as connect with other readers. They also offer personalized book recommendations and reading challenges.
In conclusion, these websites offer a variety of options for finding and promoting the best ebooks to read, whether it's through free ebooks, daily deals, or personalized recommendations. No matter what your reading preferences are, there is a website out there to help you find your next great read.