Ways to Fix Unresponsive Apps and System Freezes on Mac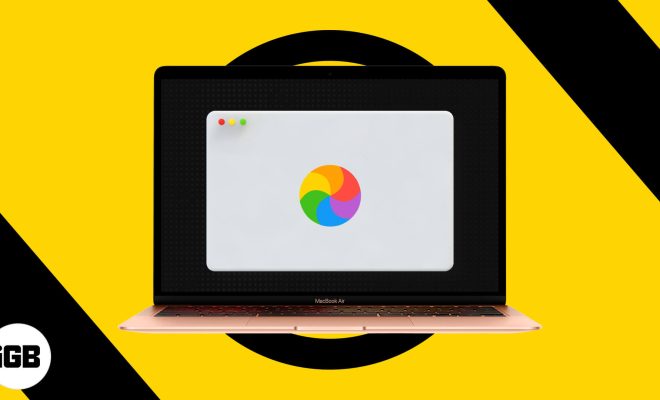 As with any operating system, Macs are not invulnerable to the occasional app freeze or system issue. Nothing is more frustrating than trying to get work done on your Mac and running into a troublesome app or system freeze. Luckily, there are a few things you can do to fix these issues.
1. Force Quit: When an app isn't responsive and won't close on its own, you can use the Force Quit feature in the Apple menu (or use the shortcut Command+Option+Esc). Select the app you want to close and click "Force Quit." This should close the unresponsive app and allow you to reopen it.
2. Update Your Mac and Apps: Keeping your Mac and software up-to-date can fix many issues, especially when it comes to app compatibility. Check for updates for your operating system and all your apps regularly to make sure you're using the latest versions.
3. Clear Cache and Delete Junk: It's important to keep your Mac's storage clean and tidy. Clear your browser cache, your downloads folder, and any other temporary files. Keeping your storage clean will help prevent system freezes and speed up your Mac.
4. Reset the SMC and PRAM/NVRAM: The SMC (System Management Controller) and PRAM/NVRAM (Parameter Random Access Memory and Non-Volatile Random Access Memory) control different aspects of your Mac. Resetting these can help fix unresponsive apps and system freezes. Instructions for resetting the SMC and PRAM/NVRAM can be found on Apple's website.
5. Reinstall App(s): If an app is consistently freezing your system, try reinstalling the app. This will often solve the issue by allowing you to start fresh with a new install.
6. Check Your Activity Monitor: The Activity Monitor app shows which processes are using up your Mac's resources. If an app is using too much memory or processing power, force quit it or reduce its usage by limiting its resources in the app's settings.
7. Clean Your System with a Third-Party App: There are many third-party apps designed to detect and clean up junk files, optimize storage, and fix system issues. Look for reputable apps that offer comprehensive Mac cleanup and maintenance, such as CleanMyMac X or MacOptimizer Pro.
These are just a few of the ways you can fix unresponsive apps and system freezes on your Mac. Remember to keep your Mac up-to-date, clean up your storage, and monitor your system's usage so you can catch issues early. If you're still experiencing problems, reach out to Apple Support for further assistance.