Using PowerPoint to Create Microlearning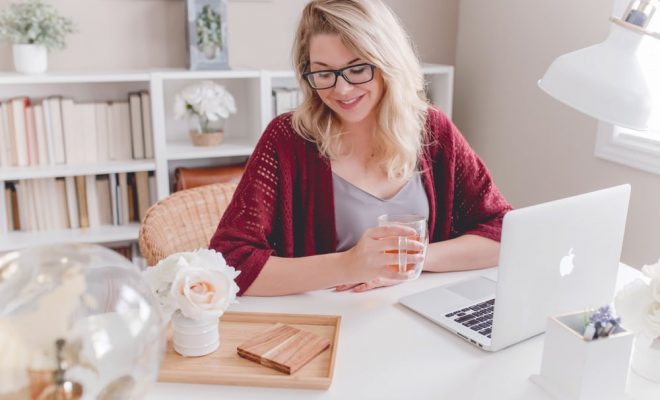 Microlearning has become a popular digital learning strategy for corporations, and even small- and medium-sized companies are trying to implement microlearning in their employee learning and development programs. However, a lot of companies hesitate to implement microlearning as they are under the impression that it is difficult to create and that it requires special software and a large investment. None of that is true.
Microlearning is easier to create than conventional online learning, requires virtually no extra investment other than what you've already invested in your digital learning setup, and is developed with the simplest of software. Microlearning can be created using PowerPoint, which is an app that can be installed on any computer device. In this article, we'll discuss how digital learning creators can create microlearning and highlight points to keep in mind when designing microlearning.
1. Utilize PowerPoint for microlearning content
Microlearning is different from conventional online learning, as it is not usually delivered as a class; instead, microlearning consists of several lessons. Microlearning bits, pieces of microlearning content, serve only one purpose, which is to fulfill one learning objective or help a learner do one task. Microlearning bits are not a part of a class; digital learning professionals still need to deliver them to learners in a way that all the bits come together in the end to form a whole. Creating microlearning bits requires graphic development software that is quick and easy to use. PowerPoint can be used to make all kinds of microlearning content, from infographics to videos to interactive activities as well as microlearning UI and UX. PowerPoint presentations can be converted into any digital learning format you want online.
2. Use video-based learning
Video-based learning is another digital learning strategy being used by companies. Video-based learning can be combined with microlearning to create three- to five-minute microlearning videos explaining how to perform a specific task. Video-based microlearning is great for just-in-time learning. For instance, if a learner has to attend a meeting in five minutes but doesn't know how to participate in a meeting, they simply view a five-minute microlearning video about meeting etiquette. PowerPoint can be used to create microlearning videos like this, using its built-in screen capture feature.
3. Use interactive activities to engage your learners
Interactive activities comprise most of the engagement quotient of digital learning classes. Microlearning should consist of collaborative activities that allow learners to practice learned skills and knowledge in a virtual environment where mistakes don't have real-world ramifications. Interactive activities provide learners with a safe space to do just that. PowerPoint has features that can help digital learning developers create microlearning interactive activities with animations, triggers, and feedback. You can also utilize PowerPoint to create knowledge and skills checks, quizzes, surveys, and assessments, which are essential to reinforce and evaluate learning.
It is also important to keep other things in mind when creating microlearning using PowerPoint, such as the following:
As microlearning focuses on only one learning goal at a time, don't try to fit in as much content as possible in five minutes. Rather, try to utilize content that can explain the task, skill, or concept as minimally as possible.
Infographics are a great way to condense lots of data into a simple visual format while engaging learners. Try to utilize as much visual content in microlearning as you can.
Use storytelling to help learners engage with the content. PowerPoint makes it easy for digital learning developers to present microlearning content as a story.
Microlearning is not just shorter, better chunked, and more concentrated content, but a whole new approach to learning. It helps companies avoid training sessions, workshops, webinars, and the like, which learners forget anyway while saving the company a lot of resources. After you develop microlearning with basic tools like PowerPoint, you understand how beneficial it can be for your company and its learners. Implement microlearning in your learning and development program when possible and reap its benefits.
Concluding thoughts
So, there you have it, a guide to using PowerPoint to create low-cost microlearning. Do you have any additional tips, techniques, or strategies that you would like to share with our readers? If so, leave them in the comment section below.