How to Create Engaging Microlearning Videos for Your Online Course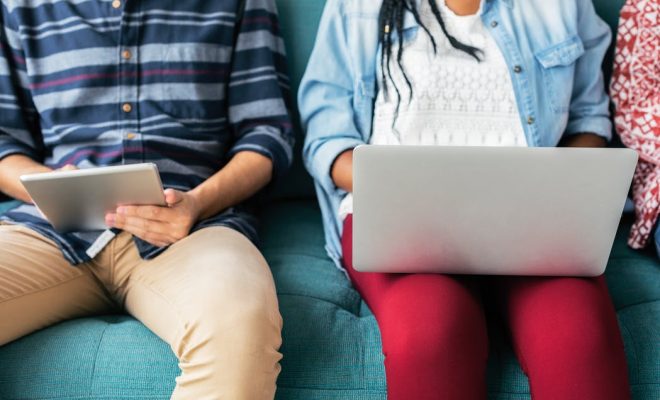 Microlearning is a unique aspect of eLearning. It focuses on teaching new information in bite-sized chunks. Microlearning is more than simply bite-sized training assets, though. It is focused and offers just the right amount of information necessary to help a learner achieve a specific, actionable objective.
Videos are a great medium for teaching new information in short bursts. In this article, we look at what to keep in mind when creating training videos to maximize learning in the context of microlearning.
1. Acquaint yourself with video authoring tools
With the help of the right video authoring tool, anyone can produce impressive videos. Video authoring tools allow you to use techniques that were initially available only to moviemakers. There is a wide range of affordable video authoring software and easy-to-use apps available for course developers. For instance, LearnWorlds makes adding captions and overlays to your videos easy with their Interactive Video Player. The platform has an editor that makes videos interactive. Here are 22 tools that can help you with your instructional videos.
2. Use the advantage of video as a visual medium
It has been shown that students retain more information and understand concepts faster when they are presented through video. Video is a visual medium, and many people are visual learners. So, when you're producing videos for your online course, keep this fact in mind. Let the visuals do the teaching job. Don't rely too heavily on words or written text. Keep in mind that visuals allow you to impart a lot of information in very short time segments.
3. Rehearse your commentary
It's not a good idea to ad-lib, even if you know the topic very well. If you want a professional product that engages students, write a script for your videos. Don't think you can just hit "record" and start talking. Prepare a script and rehearse it thoroughly before recording.
4. Make every word count
When writing your script, keep your writing tight and aim to illustrate your ideas in compact sentences that make every word count. Every word you use should make a necessary contribution to the overall video and its intent. Revise your script thoroughly and delete anything that doesn't contribute to your message.
5. Limit additional resources
If you feel your video would benefit from additional clarifying information, you could consider adding links to it but don't lose sight of the need to provide a short, concise learning unit that can stand on its own. The extra information shouldn't be necessary to grasp the message of the video.
6. Choose your visuals carefully
It's important to understand the power of visuals and use them to full effect. Visuals should be engaging but not distracting. Remember the purpose of your video is to teach through visuals, not to entertain. Choose visuals that are intriguing and compelling. Remember, visuals can also include colorful illustrations, infographics, graphs, and pie charts.
7. Consider a preview screening
Before you launch your microlearning video, consider showing it to a select group of online learners. Invite them to comment on the video and use their feedback to refine your video further. Prepare survey questions to keep feedback to the point and avoid vague responses.
The use of videos in teaching serves to enhance learning for learners and benefits corporate employees, provided the videos are produced professionally and kept short and to the point.