USB Power Delivery Explained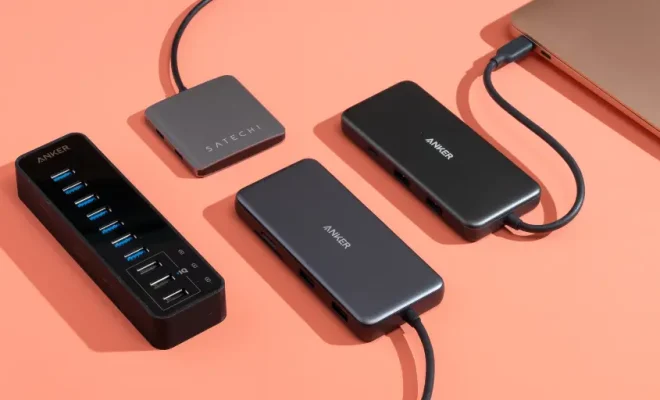 USB Power Delivery or USB PD is a technology that allows a device to draw more power from a USB port than the standard 5 volts. It is a protocol that enables fast charging and power delivery for a wide range of devices, including smartphones, laptops, and tablets. With USB PD, you can charge your device faster and more efficiently, making it an essential technology for anyone who is constantly on the go.
The USB PD technology is based on a set of protocols and specifications that define how power is delivered over USB. It uses a separate channel to deliver power to the device, enabling it to draw more power than the standard USB port can deliver. In other words, it optimizes the power delivery to the device, making it possible to charge your device faster than ever before.
One of the major benefits of USB PD is its ability to charge multiple devices at once. It enables you to charge your laptop, smartphone, and tablet all at the same time. Moreover, it eliminates the need for multiple chargers, making it a convenient option for travel and remote work.
Another advantage of USB PD is that it supports bidirectional power delivery, meaning that it can deliver power from a device to a charger, as well as from a charger to a device. This is particularly useful for devices that consume a lot of power, such as laptops and gaming devices, which can be charged through a USB PD power bank.
Furthermore, USB PD comes with a range of voltage options that allow you to customize your power delivery. You can choose between 5V, 9V, 12V, 15V, and 20V, depending on the device you are charging. This makes it possible to quickly charge your device while still preserving its battery life.
In conclusion, USB Power Delivery is a game-changing technology that allows us to charge our devices faster and more efficiently than ever before. With its ability to charge multiple devices at once, bidirectional power delivery, and customizable voltage options, USB PD is the future of charging technology. As more and more devices adopt this technology, we can expect to see faster and more convenient charging options become available to us.