Trailblazers in EdTech: Jess Gartner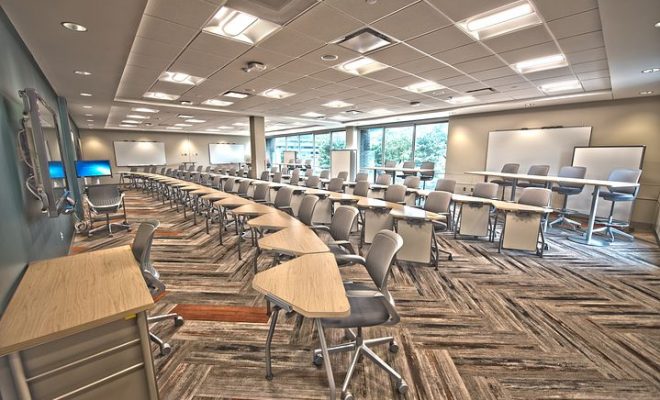 The Tech Edvocate is pleased to produce its "Trailblazers of Edtech" series. This series profiles the top edtech influencers in the world. To create this series, The Tech Edvocate editorial team exhaustively researched the movers and shakers of edtech. To frame our methodology, we decided to define the term "edtech influencer" broadly. In this series, you will find administrators, bloggers, journalists, policymakers, researchers, innovators, businessmen, activists, etc. who are transforming the edtech space as we know it.
The influencers that we chose are all active in the area of edtech, doing something influential in edtech, well-known throughout the edtech landscape, and making an impact globally. We are excited to witness how these influencers continue to change the world this year, and we are anxious to see who will stand on the shoulders of these giants, and as a result, become a part of this series. In this installment of "Trailblazers in Edtech," we will profile Jess Gartner, CEO and founder of Allovue.
Allovue CEO and Founder
What Her Current Focus Is: Jess Gartner, a former Baltimore City public school teacher, founded Allovue, a K-12 education finance technology company that empowers educators to strategically and equitably allocate resources. Allovue's software platform, Balance, integrates seamlessly with districts' existing accounting systems and other data systems to help educators budget, monitor, and evaluate spending. Allovue also provides supplemental services, including funding equity analysis, diagnostic skills surveys, financial management training, and cost-effectiveness analysis. Allovue is currently working with districts across 15 states to analyze their education spending.
How She's Transforming the EdTech Space: $700B of annual education spending data is stored in archaic systems, further obfuscated by complex accounting codes. Compelled to reveal connections between school spending and student outcomes, the Allovue team is transforming how education finance data is managed and analyzed.
What Her Background Is: Before founding Allovue, Jess studied education policy at the University of Pennsylvania and received her MA in Teaching from Johns Hopkins. She's a former Baltimore City middle school teacher, where she saw first-hand how resource allocation impacts student success. Jess has been featured as Forbes Magazine's 30 Under 30 in Education. In 2016 she received the Maryland TEDCO Entrepreneur of the Year and the Johns Hopkins Outstanding Alumni Award.
What May Surprise You About Her: Jess Gartner believes that education finance is a civil rights issue, necessitating increased financial transparency to evaluate resource equity. Jess leads a national #edfintech company that provides technology solutions making strategic and equitable budgeting easy, efficient, and effective.
Twitter: @jessgartner @allovuebalance
Email: [email protected]