Top 9 Must Have Personalized Learning Apps, Tools, and Resources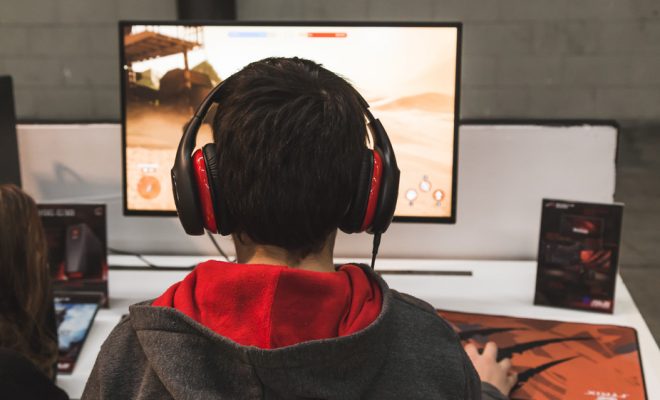 Educators know the value of differentiated instruction. However, finding the time to develop tailored instructional experiences based on each child's zone of proximal development is often an insurmountable challenge. This is where personalized learning comes into play. Personalized learning is a type of adaptive learning that uses computers to scaffold instruction based on the student's previous levels of understanding when engaging with the computer program. Learning analytics and artificial intelligence are the crux of personalized learning because, without these, it would be impossible for the computer to tailor instruction based on immediate prior responses seamlessly. What is the market like for these personalized learning resources? Learn more about the top 9 apps and resources here.
1. Knewton
Knewton has been around for a while compared to other personalized learning resources. The company uses learning analytics to track past performance and modify future curricular experiences based on that performance. Knewton actually provides the course materials and gives recommendations to both students as what to study and to the teacher as what to help students study.
2. Classkick
Classkick is an iPad app that allows the teacher to see all of the students' screens as they are working on a problem. Teachers who are in the classroom can use this data to tailor the help they give students. Teachers who are online can use the data to complete curated blog posts for the class based on where students are having trouble and can set-up individual help sessions with students.
The current national math competencies expect students to be able to solve problems and use critical thinking. This can't happen before basic fluency is achieved. Reflex is a platform that teaches math fluency using games. As students complete games, they are marked as competent for math facts that they have memorized. Students are notified of daily time by a green circle that fills up when they have spent enough time on Reflex. Teachers and parents get weekly reports on student progress.
There is a saying that the best way to know if you know something is to explain it to someone else. Explain Everything does that and more. It is an excellent tool for creating and designing presentations, forcing students to articulate their understanding, and collaborating with their peers.
Students have significant variations in their reading ability. It is impossible for students to understand the meaning if they are reading at a level outside what they can do by themselves. Newsela affords a personalized reading experience with information from reputable sources such as the History Channel and The Guardian. Analytics are provided to the teacher based on completion and reading comprehension.
Smart Sparrow is a platform that allows for content creation, assessments, and adaptive authoring. Each student will receive an individualized learning experience based on their interactions with the software.
7. RealizeIt
A well-designed personalized learning system focuses on mastery-based learning. In mastery-based learning, students stay with a topic or level until they demonstrate competency. RealizeIt brings mastery-based learning into a personalized environment where students are presented with content at their level and do not progress until mastery has been demonstrated.
Self-regulation is a difficult skill to master. It requires subcomponents such as metacognition and time management. Summit Learning is an entire solution for personalized learning that ultimately helps students be able to be self-directed learners. Students learn content through authentic problems and projects.
9. Class Dojo
Students need personalized learning when it comes to classroom management in addition to instruction. Class Dojo provides teachers with a platform to track student behavior and assign positive and negative remarks. In addition, teachers can send instant messages to specific parents and share photos from the class. Students can choose their own avatar.
Personalized learning is a trend that is not going away. In our world of mass customization, parents and students expect the same experience from their education. The apps and tools described in this post are top notch in the world of personalized learning and will provide students and teachers with an excellent opportunity to learn.