Top 6 Ways to Fix iMessage Not Sending Photos and Videos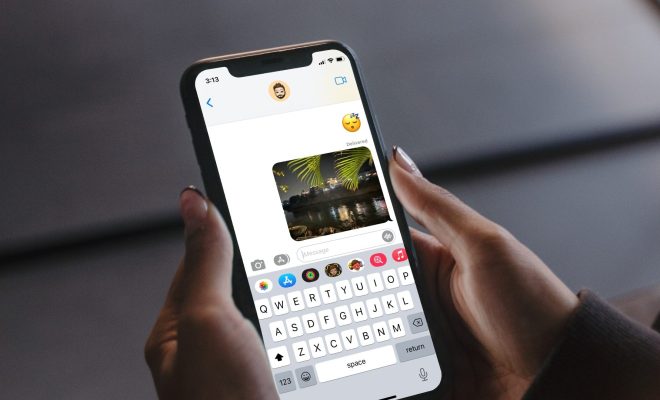 For many iPhone users, iMessage not sending photos and videos can be a frustrating problem. After all, the whole point of iMessage is to easily share multimedia content with others. If you're struggling with this issue, don't worry – there are several things you can try. In this article, we'll cover the top six ways to fix iMessage not sending photos and videos.
1. Check Your Network Connection
The first thing to check is your network connection. iMessage requires a stable Wi-Fi or cellular data connection to send images and videos. If your network is weak or unstable, iMessage may struggle to send multimedia files. To test your network, try loading a webpage or streaming a video. If this works without issues, then your network is likely not the problem.
2. Reboot Your iPhone
Rebooting your iPhone can often solve software-related issues. To reboot your iPhone, simply press and hold the power button until the "Slide to power off" option appears. Slide the button to the right to turn off your iPhone. Once your iPhone is off, press and hold the power button again until the Apple logo appears to turn it back on. This usually resolves iMessage issues, including not sending photos and videos.
3. Check the File Size
If your photo or video is too large, it could be causing the issue. To check the file size on an iPhone, go to the Photos app, select the image or video, and tap the "Details" option at the bottom. Here, you can see the file size. If the file size is too large, try reducing it by using a compression tool or shooting at a lower resolution.
4. Reset iMessage
Resetting iMessage can also solve this problem. To reset iMessage, go to Settings > Messages and toggle "iMessage" off. Wait a few seconds, and then toggle it back on. This will refresh the app and often resolves the issue.
5. Clear Your iMessage Cache
Sometimes, clearing your iMessage cache can also help fix the problem. To clear the cache, go to Settings > General > iPhone Storage > Messages. Here, you'll see the messages taking up space on your phone. Tap "Delete" to clear out old messages and attachments. Doing this may free up space for new multimedia files to be sent without issue.
6. Contact Apple Support
If none of the above methods work, it could be a more complex issue, such as a bug in the app or a hardware problem. In this case, we recommend contacting Apple Support for further assistance. They can provide you with more in-depth troubleshooting and help you fix the issue.
Conclusion
iMessage not sending photos and videos can be frustrating, but there are several ways to solve the issue. From checking your network connection to resetting iMessage or clearing your cache, these tips will help you get back to sharing multimedia with ease. If all else fails, contact Apple Support for more specialized help.