Tools to View Large Files on Windows Without Lag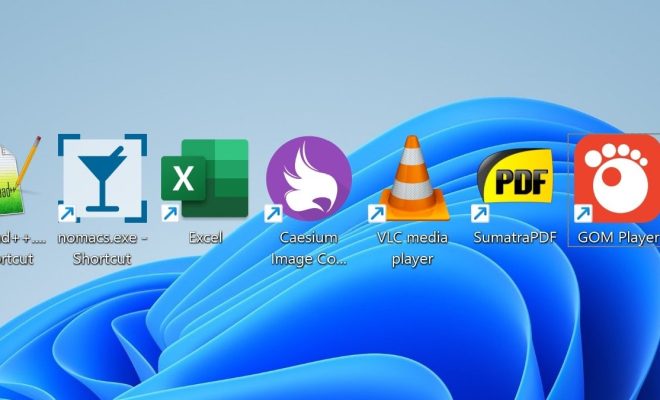 As technology continues to advance, so do the file sizes of the data we handle every day. From videos, photos and large data sets, our computers and systems are constantly exposed to large files that can cause lag and slow performance. However, with the right tools, you can view large files on Windows without any lag or slowdowns.
Here are some of the tools you can use to view large files on your Windows computer without sacrificing performance:
1. VLC Media Player:
VLC media player is a great tool to use for watching large video files. It's lightweight and can handle nearly any type of video file format. You can also use VLC's built-in tools to adjust video playback speed, change the audio settings and add subtitles, making it a great all-round player to support your viewing experience.
2. IrfanView:
IrfanView is an excellent tool for viewing images that are too large for your default image viewer. This powerful software is designed with many built-in editing tools, such as cropping, resizing or adding filters to your pictures. It's a fast and reliable software that can handle large file sizes while keeping your computer's performance running smoothly.
3. Gimp:
Gimp is a powerful photo editing software that can handle high-resolution images and large file sizes. This open-source software offers a variety of tools such as layer masking, colour correction and retouching that allow you to achieve high-quality results. It's especially great for graphic designers and photographers who often work with large image files.
4. Adobe Acrobat Reader:
For large PDF files, Adobe Acrobat Reader is the best tool to use for a smooth experience. It can handle documents of different sizes and give you the ability to edit, annotate and view content. This lightweight software doesn't slow down your computer performance and offers features such as converting a document to PDF, password protection and commenting tools.
5. 7-Zip:
7-Zip is an effective compression tool that can handle files of all formats and sizes. It compresses files to a smaller size, making it easier to save and move large files while freeing up disk space. In addition to compressing files, 7-Zip can also unzip files quickly, making it ideal for managing archives, photos and video recordings.
In conclusion, these tools are known for providing optimal performance when viewing and handling large files on Windows without any lag. It's important to ensure your computer is equipped with the necessary software to handle large files to ensure a smooth user experience. With these tools at your disposal, you should be able to view any files without sacrificing performance.