Tips to Make the Best PowerPoint Presentations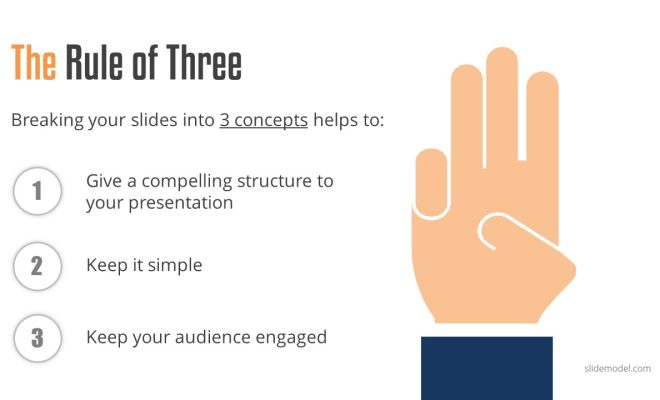 PowerPoint presentations are an essential part of any business meeting or academic presentation. However, not all presentations are created equal. Some are engaging, informative, and unforgettable, while others are bland and forgettable. The good news is that anyone can create a great PowerPoint presentation with some tips that assist in achieving incredible results.
1. Develop a compelling storyline
To make the best PowerPoint presentation, you require strong content. A storyline designed specifically for the presentation can be an effective way to keep the audience engaged. The content should be arranged in a way that is easy to follow, and the storyline should capture the audience's attention and leave them feeling informed and motivated.
2. Keep slides simple and concise
The most effective PowerPoint presentations are those that have a simple and clear slide design. Busy slides filled with text, font, and graphics can be overwhelming and confusing to viewers. Instead, opt for a simple design with minimal text that emphasizes the points you want to make.
3. Use high-quality images and graphics
Images and graphics add visual appeal to the presentation, but it's essential to use high-quality ones that are not grainy or blurry. Use image and graphic resources from reputable sources that offer free or paid professional images like Shutterstock, Unsplash, or Canva. Another option for those on the go is to use your phone camera to capture images that you can use in your presentation.
4. Practice good slide transitions and animations
Slide transitions and animations should be subtle and not distracting. Instead, they should have a seamless effect that moves the presentation forward. Use animations and transitions that are relatively quick and natural in their movement, like fading in and out.
5. Keep it focused and concise
The best PowerPoint presentations are the ones that get to the point quickly and efficiently without dragging on. Bullet points are great for organizing content and for keeping the presentation to the point.
In conclusion, the key to making the best PowerPoint presentation is by knowing your audience, keeping to a concise script, incorporating high-quality images and graphics, practice good slide transitions, and keeping it focused and concise. With these simple tips in mind, you will be able to make a presentation that is engaging, informative, and memorable.