The Tech Edvocate's List of 10 Education Podcasts That You Must Listen to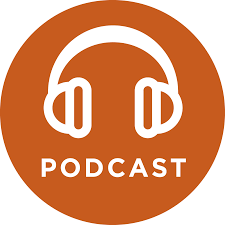 *The Tech Edvocate is pleased to produce its "Best of the Best" resource lists. These lists provide our readers with rankings for edtech related blogs, twitter accounts, influencers, products, etc. These lists are meant to be fluid, and for that reason, they are regularly updated to provide up to the moment information.*
Podcasts can be fantastic for both learning and finding some way to occupy your mind when you are doing a mundane activity (like driving). Unfortunately, there are so many different podcasts that it can be difficult to find the ones that provide you with the information you need. This list is for educators who want to find new and innovative ways to help inspire and communicate with their students. These 10 education podcasts cover several different areas, but should still be beneficial regardless of whether you are a teacher, professor, administrator, and your education level, or area of expertise.
 #1 TED Talks
Pretty much everyone has heard of TED talks, and with good reason. This podcast has an extensive history, starting with the founding of the organization TED back in 1984. The first TED talks to be shared online were published on June 27, 2006. By 2009, the number of viewers had risen to more than 100 million. The podcasts are well-loved for a reason – they cover virtually anything. Anything you would like to learn about can be found among their extensive collection of podcasts.
If you are interested in keeping up to date with their latest talks, you can follow them on Twitter @TEDTalks, sign up for their emails (at the bottom of the page), or you can contact them from the TED Support website.
#2 Techlandia
Techlandia may not be entirely dedicated to education, but it has enough podcasts that you are sure to find something that will inspire you. The focus of the podcasts is on different areas of technology and how they can be used. For example, there is a podcast titled Autism Awareness 2/Toby Price that examines how to work with children who have autism and their parents using technology. There is a recurring series about Grumpy Old Teachers and even a podcast that focuses on the Pokemon Go craze and how to play the game. There is something for every educator.
You can follow them on Twitter @TechlandiaRadio.
#3 The Compendium Blog of the A.T. Tipscast
The Compendium Blog of the A.T. Tipscast is dedicated to the tools offered in public schools, and it is designed for both teachers and students. Many of the tools are tech related, but the range of categories is relatively extensive so that you are likely to get just as many non-tech inspirations as you are to acquire tech knowledge. Each podcast includes a tip that will assist you in the classroom.
You can follow them on Twitter @attipscast or email them at [email protected].
#4 Edchat Radio
If you want to be able to keep up with what others are talking about in the field of education, you should subscribe to this particular podcast. They scan Twitter to find out what the biggest influencers in the field are talking about and create podcasts around those subjects.
Ironically, they do not have a Twitter account of their own, but you can view all of their podcasts on the iTunes store. And all of their podcasts are free to watch.
As the name suggests, the focus is on creating a better relationship between teachers and students everywhere. There is a heavy emphasis on technology, but there are plenty of pointers for other areas that are closely related so that you can get ideas from nearly all of the podcasts. For example, there is a podcast that discusses how play can be used to build better relationships while creating a more crucial lesson.
You can follow them on Twitter @BAMRadioNetwork. If you have questions, send them an email at [email protected].
This podcast may have been founded by an English teacher, but it is in no way limited to any one field of study. The purpose of this particular educational podcast is to provide a place for teachers to share their classroom stories, both insightful and painful. Taking a few minutes to review the current list of podcasts will help you to see just how different the talks are.
If you would like to learn more, you can follow them on Twitter @TalksWTeachers. You can also subscribe to their regular email list.
#7 EDUtalk
EDUtalk works to get teachers and students talking about education using the latest in trends and information in technology. EDUtalk began as a project that was part of the Scottish Learning Festival back in 2009. From there, it grew into a platform for people to use what they have learned about (and the innovative ways they have used ) technology. Many of the podcasts were created by EDUtalk, but they do encourage those who enjoy the site to upload their own podcasts for others to enjoy.
You can follow them on Twitter @EDUtalkr.
These podcasts focus on the experiences of teachers working with the years K to 12. The podcasts are weekly, each week featuring a new guest. It examines the newest ideas and technologies and how they can help educators.
If you would like to see the latest news, you can follow them on Twitter @SimpleK12. If you have questions, you can email them at [email protected].
This is a podcast that set out to prove that educators do more than just teach – they are incredibly resourceful and innovative. Each podcast is a discussion with an Edupreneur who is both passionate about teaching and enthusiastic about entrepreneurial efforts. It can help inspire any educator to value their ideas and appreciate their own innovations.
You can follow one of the founders of The Edupreneur on Twitter @zackabaker.
#10 Angela Watson's Truth for Teachers
It goes without saying the teaching is an incredibly difficult profession. You contend with a lot of things outside of your control, and even the most passionate educator may feel burnout after a few stressful years. This podcast was designed to help teachers through the rough patches and to remind them that they are in fantastic company.
In addition to being on Twitter @Angela Watson, you can contact Angela through her website.
Conclusion
The education field is one of the most unique and challenging areas because of the combination of responsibilities, potential, and restrictions. It can also be one of the most rewarding and innovative. Podcasts are an excellent way to learn about the latest trends, find others who have been through similar situations, find new and innovative ways to use technology or to feel like you are not alone in your struggles. By picking a few of your favorites, you will be able to feel inspired or a little less stressed by the end of your trip between school and home.