The right way to destroy an old hard drive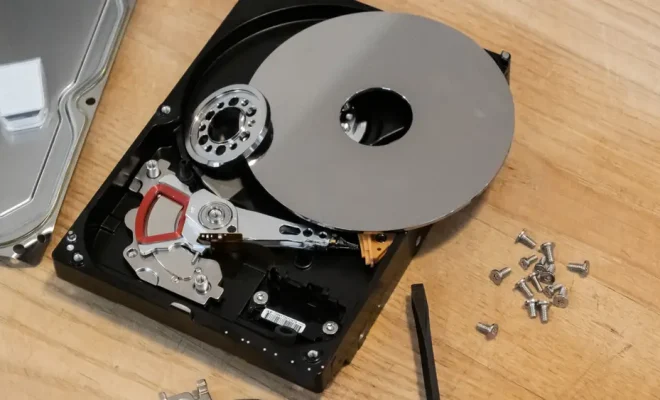 As technology continues to advance, many people frequently upgrade their electronic devices including computers. However, when upgrading, disposing of an old hard drive can pose a security risk. The data stored on the hard drive may contain sensitive information such as credit card numbers, social security numbers, and passwords that are vulnerable to cyber attacks. Therefore, it is essential to destroy the hard drive correctly.
There are several ways to destroy a hard drive. However, not all of them are secure enough to protect your data from being retrieved. To destroy a hard drive safely, here are some ways to consider.
Physical destruction
One of the most secure ways to destroy a hard drive is through physical destruction. This method ensures that the data stored on the drive is impossible to retrieve. Physically destroying a hard drive also makes it challenging to put back together the pieces.
There are several ways to physically destroy a hard drive; here are some ways to consider:
1. Shredding: A shredder is capable of destroying the hard drive down into tiny pieces that make it impossible to retrieve any information from it. Professional shredding services are available and can ensure that the pieces are properly disposed of.
2. Hammer and nail: you can remove the hard drive from the computer and use a hammer and nail to punch holes through the drive. This method helps to ensure that the platters and other internal parts are destroyed.
3. Melt it down: It is possible to melt down the drive once it has been taken apart. This procedure involves heating it at high temperatures, making it impossible to restore any data.
Software Wiping
Another way to destroy a hard drive is by using software to wipe all data stored on it. This method is a popular way to erase data because it is faster, easier, and more cost-effective than other methods. However, it is not completely secure because some data may still be recoverable.