The Promising Future of the Game-Based Learning Market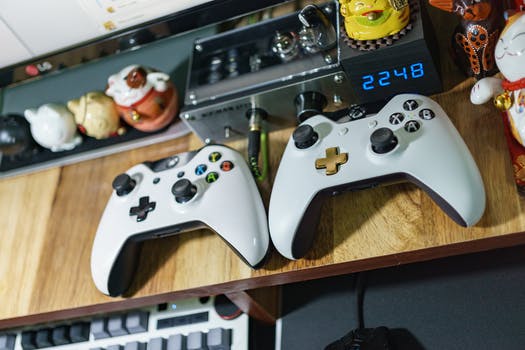 The advent and success of game-based learning have done away with the educational stigma that enjoyment and education exist on separate planes, only intersecting in short bursts in a seemingly accidental fashion. This groundbreaking methodology of teaching and learning is thriving as an industry, going from a $1.2 billion imprint on the global stage in 2011 to a hefty $2.5 billion in 2015. 
This growth rate is only compounding and accelerating over the past half-decade, with estimates that the game-based learning industry will have a staggering $17 billion overall market value by the time 2023 rolls around. In a world where mobile games are ubiquitous and console gaming remains a massive growth market around the world, it makes perfect fiscal and structural sense that educational companies are shifting their focus from traditional teaching methods to ones which use points, achievements, and popular game structures. 
Say Goodbye To Learning As We Knew It
The modern curriculum needs a massive update, considering that the snail's pace of traditional teaching methods provides a stark contrast to the online environments which students populate for hours on end each day. 94% of young learners go online on a regular basis, assimilating information coming at them in rapid-fire form. The online world runs counter to tried-and-true teaching methods, eschewing the mundane nature of pen-and-paper recall for something much more tangible and ever-shifting.
Couple this with the fact that children play video games, mobile and otherwise, for an average of 15 hours per week, and the intersection between learners' online presence and attraction to games of all sorts becomes extremely apparent. It's no wonder that game-based learning is such a booming industry. It's also no wonder that student preferences for learning systems with game-based interfaces are so prevalent that traditional learning systems, especially in the digital sector, are becoming nearly obsolete.
Social Gaming And The New Modern Student
Networked gaming sites and social gaming platforms are seeing a massive growth spike year to year, with as many as 120 million users joining some sort of social gaming platform every month. Whether it's mobile games attached to a user's contact lists, online gaming with players' avatars interacting socially on a regular basis, or networked console gaming, social gaming is the here and now.
With this social gaming trend in mind, the educational sector is seeking to shift game-based learning from a single student mindset to activities that promote the same levels of teamwork and interaction as the most popular social gaming sensations on the market. By mimicking the interface of games which are already a huge part of learners' everyday lives, educational companies have unlocked a new way of teaching that evolves with the student instead of trying to pull them back into an archaic way of learning and appropriating information.
It's working. The game-based learning industry is raking in cash hand over fist. And as the education sector refines its approach and products to match its student consumers' online gaming habits, there's no reason why the booming industry can't reach exponentially greater heights as the years go on.