The Digital Leash No One Wants to Talk About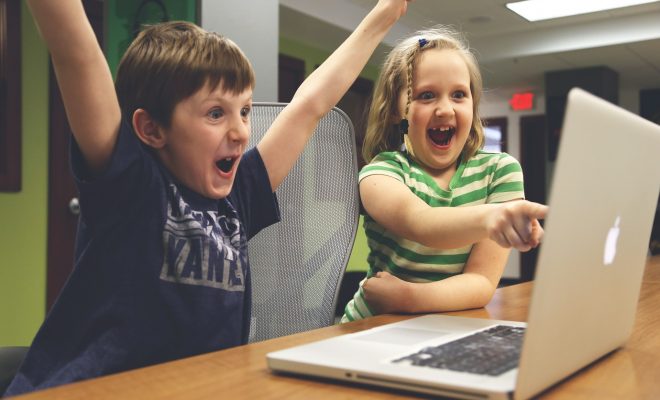 One of the quickest ways to start an argument in your home is to suggest GPS tracking for your children. You and your spouse might not agree about tracking your children's movements, and it's likely your children won't like it either.
Regardless of the device you use for GPS tracking, you're indicating that you do not trust your child to be where they said they'd be at the agreed-upon time. Instead of setting appropriate boundaries for independence, you're model passive-aggressive behavior by monitoring your child's actions digitally.
Nearly one out of five parents track their children by using GPS devices. In most instances, the level of tracking recedes during the teenage years, but some parents continue to monitor their children. They follow their children with smartphones or GPS location tracking accessories like watches or key chains.
Smartphone tracking
Parents can monitor their children's activity levels with smartphones, too. Apps like Footprints allow you to see where your kids are in real-time. The app will enable parents to set up Geofences, the invisible boundaries indicating how far your child can go from home, and it will notify you if the boundary is crossed.
All smartphones have GPS locators on them. Some users have turned off the locators, and others don't realize that they are under constant surveillance. Keep in mind that if you can find your child by using a GPS tracker, so can a stalker.
GPS tracking with accessories
The technology market offers many choices for children when it comes to smartwatches. They are often age-appropriate as well as educational. Some of the smartwatches allow for two-way communication, video uploads (for confirmation), and GPS location tracking. Parents appreciate the safety features such as limited internet access, simple interfaces for communicating, and the ability to block unwanted contacts.
When a GPS location tracker is absolutely necessary
There are times when parents need to keep an eye on their children's whereabouts. Any child expressing suicidal ideations must be monitored closely and have frequent check-ins. Because they are accountable or their minor children, parents must monitor their kids who have been in serious trouble with the law. In both of these situations, utilizing a GPS tracker makes sense.
However, in most situations, GPS location trackers for children are digital leashes utilized more for the convenience of parents than the safety of their children.
There was a time in education when we taught the three Rs: reading, writing, and 'rithmetic. It's time to add a fourth R to the curriculum: responsibility.
Placing a digital leash in the form of a GPS monitor on your child is a passive-aggressive behavior that says you neither trust them nor want to take time to communicate with them. GPS location trackers don't teach responsibility.
If you want your children to become responsible adults, teach them appropriate communication skills. Set your expectations in advance. Your kids can message you with a quick call or text when they arrive at their destination. Have them let you know when they're leaving so that you know when to expect them.
You may discover that conversations and real-time communication go much further in establishing not only boundaries but especially trust.
And that's far better than a digital leash.