The Digital Dupe: Cheating Your Way into College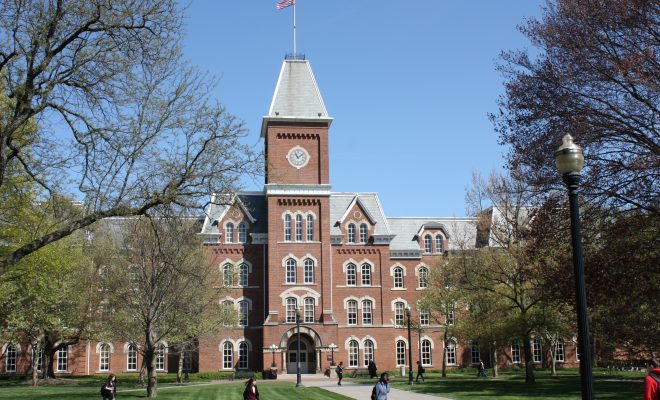 The dream of going to college and getting a degree is alive and well. It has been for generations.
Fortunately, nearly 1400 colleges and universities in the United States offer plenty of choices for getting that coveted degree. Universities want to educate and graduate students ready to make a difference in the world. Higher education continually seeks ways to attract diversity and make the college experience equitable for everyone. However, the college and university experience offers more than an education. It brings together people who will form lifetime alliances.
So what's the problem?
The problem is that higher education isn't for everyone. Not every student gets accepted into the elite colleges they want to attend. Enrollment in prestigious universities is a status symbol, and rejection is painful. Because of that, some students find themselves tempted to cheat on their applications. Even worse, their parents are encouraging them to do it.
Recently, more than 50 people have been charged with college admission fraud. This list includes celebrities like Felicity Huffman and Lori Loughlin, influential business people, and university coaches. Armed with fabricated resumes, padded personal statements, and digitally altered transcripts, applicants used bribery and participated in racketeering to gain admittance into elite universities across the nation. Some of them didn't even realize their parents had made "side door" arrangements for their matriculation.
It's possible that digital technology has emboldened hopeful higher ed candidates.
What is admissions cheating?
Colleges and universities take a two-pronged approach to admissions: academic data and personal information. Admissions departments consider grades and test scores as well as extracurricular activities and interests. More than a few high school students (and their parents) want that extra edge, the nudge that will push their application to the top of the pile. Stretching the truth becomes a way to do that.
Technology has made it easier than ever to cheat. Whether seeking shortcuts or trying to be competitive, teenagers frequently misrepresent themselves.. They share answers, stage photos, or develop digital cheating aids. Cheating has become part of their landscape.
Scamming colleges for admission is a crime, but students do it anyway. The pressure to be accepted into higher education is tremendous, and applicants know they have an edge. Many universities don't have the human resources to fact-check applications, and students get in spite of lying on their applications.
How to bring back honesty in college applications
Getting into college takes years of hard work. Even smart robots haven't been able to score high enough on college entrance exams to gain university admittance. The Todai Robot Project, for example, aimed to create artificial intelligence that would ace the exams. It failed. Fortunately, scores aren't the only factor taken into consideration. Universities consider a variety of attributes to find the best fit for their culture.

One of the ways to be objective about college acceptance is to rely on data analytics. Data analytics can improve the college application process by establishing and reviewing a set of criterion deemed necessary for academic success. Using analytics early in the application process frees up the time admissions workers spend reviewing those applications. That additional time would allow them opportunities to verify applicants' backgrounds.
Colleges and universities want to enroll and graduate future- ready college students who know how to manipulate technology. But can they – and their parents – act with integrity? For most college students, the answer is yes.
And for the others, the courts will decide.
Wealth should never be the determining factor in opening the doors of higher education. Honest hard work, determination, and aptitude are the ingredients of acceptance into college.