The Dark Side of Edtech Purchasing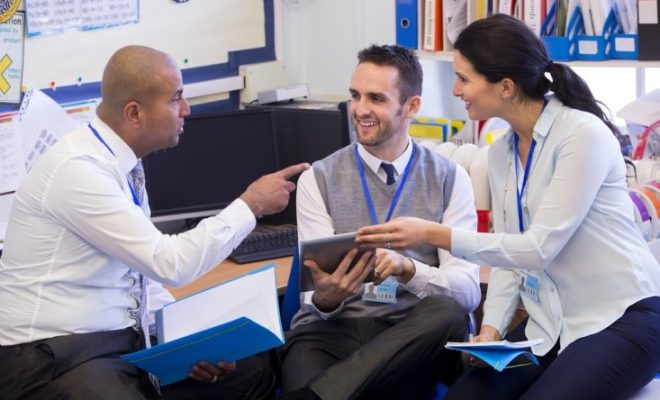 Many schools are heavily researching the need to purchase educational technology for their classrooms. Educators are mostly in agreement that some of these technological advancements can dramatically improve the quality of the education in their classrooms. Purchasing edtech is a major investment that needs to be considered from all angles prior to making an official decision. However, this major purchase could lead to some unscrupulous business practices.
Some schools are now discovering the dark side of the edtech world. Scandals are emerging that demonstrate how districts are accepting kickbacks and bribes in exchange for purchasing a particular product. The New York City Board of Education had a large indictment of six individuals who pocketed millions of dollars in kickbacks from purchasing computers for the local school district. Detroit Public Schools fell victim to a similar kickback scheme just a couple of years ago, resulting in millions of dollars spent in dishonest ways.
The number of schools and officials that buy into edtech for the handsome kickbacks, bribes, and other shady deals is staggering. It robs the school system of funds that could be better spent on other areas related to the students' academics. In other cases, the administrators may not be purchasing the equipment or software that is truly in the best interest of the students. Teachers may end up having to use software that isn't designed to match the curriculum solely because the administrator is receiving handsome funds from this business deal.
Edtech holds the power to transform education into a game to gain more money and more power. We must be extremely careful not to take the bait. Purchasing the edtech that meets the academic needs of the students and teachers should be the priority before the cost is even considered.
How can we ensure that our local school district isn't going to give into the darker side of purchasing edtech?
Each school system needs a much stronger list of checks and balances to help hold administrators to a higher standard when making edtech purchases. You could require multiple people to sign off on each purchase, make checks directly to a specific company, and do random checks to ensure compliance with all of the rules.
However, we should really be checking to ensure that administrators are choosing the edtech that our schools need the most. When they present a plan to buy something specific, there should be a system of checks and balances in place to prove that it is a worthy expenditure of resources. Staff should be asking questions such as:
Do the teachers and students like it?
What type of impact is the program going to make in the classroom?
Who specifically is this program designed for?
The darker side of edtech purchasing could be minimized by greater controls on the entire process. Administrators should be held to a higher standard to prevent the district from paying for a program simply because the principal, superintendent, or other administrative official received a kickback or bribe. This is one area where we need to do better and provide greater accountability for our local schools and universities.