The Best Pomodoro Timers of 2023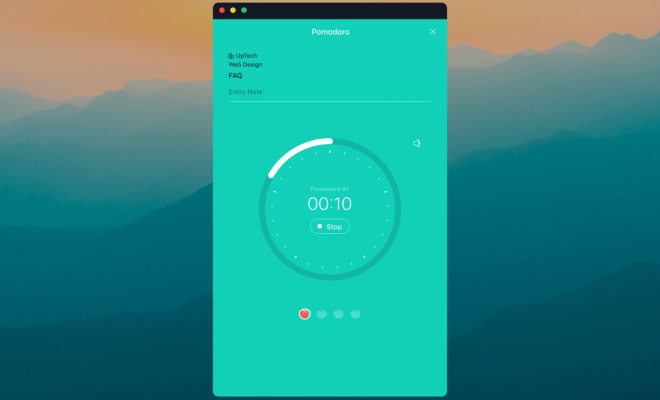 As we enter the year 2023, more people are becoming aware of the benefits of the Pomodoro technique in time management. This technique involves working for 25 minutes and taking a five minute break before working for another 25 minutes. This cycle is repeated, and after every four practical work sessions, a more extended break of 15 to 30 minutes is taken. Pomodoro timers help to ensure that this cycle is followed to enhance focus and productivity.
Here are The Best Pomodoro Timers of 2023 that can help you increase productivity:
1. Focus@Will –
Focus@Will is a Pomodoro timer that incorporates various types of music tracks, which are designed to help you focus. This digital Pomodoro timer provides the ideal environment for concentration, leading to increased productivity.
2. Pomodoro Tracker –
This Pomodoro timer app is user-friendly, equipped with an easy-to-use interface, and provides detailed analytics that helps you track your productivity. The Pomodoro Tracker app is suitable for all types of workers, regardless of their skill levels or professions.
3. Be Focused –
Be Focused is another fantastic Pomodoro timer that comes with a clean, no-frills design. This app allows you to customize your work sessions and break periods to suit your preferred work style. You can use Be Focused for both iOS and macOS platforms.
4. Tomato Timer –
The Tomato Timer is a free, simple Pomodoro timer that comes with zero ads. It's a browser-based app that allows you to select your Pomodoro work/break sessions, set alerts, and enjoy seamless productivity throughout the day.
5. Pomodone – Pomodone is a Pomodoro timer that provides additional features like integrations with other productivity tools like Trello, Asana, and GitHub. With Pomodone, users have the flexibility to customize their work periods and break times according to their needs.
In conclusion, Pomodoro timers are essential tools for people who want to increase their productivity levels. The above-listed Pomodoro timers are some of the best ones you can find in 2023. They come equipped with features that enable users to customize their work sessions and breaks, track productivity, and create a conducive working environment. Try one out today and see how it will help boost your productivity!