The Best FPS Counter Apps for Windows 11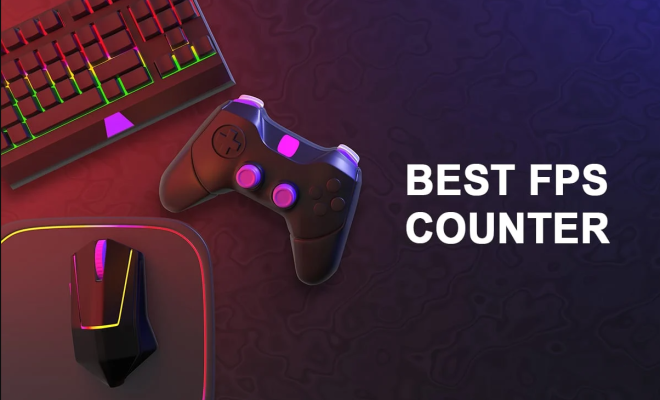 FPS (Frames per second) is an essential metric for identifying the graphical performance of your computer while playing video games. Having a low FPS rate can result in poor gaming experience. Fortunately, Windows 11 offers some of the best FPS counter apps to help you track your computer's FPS quickly and easily. In this article, we will tell you everything you need to know about the best FPS counter apps for Windows 11.
1. Fraps
Fraps is one of the most popular FPS counter apps in the gaming community. It has been around for a while and is known for its simplicity and efficiency. With Fraps, you can not only check your FPS rate, but also record your gaming sessions, take screenshots, and benchmark your computer's performance. Fraps is compatible with Windows 11 and can be downloaded for free from the official website.
2. Nvidia GeForce Experience
If you have an Nvidia graphics card, the Nvidia GeForce Experience is a great option for an FPS counter app. It not only has an FPS counter but also offers several other features such as recording, streaming, and optimizing your game settings. The app can also help you keep your graphics driver updated to ensure optimal performance.
3. MSI Afterburner
MSI Afterburner is a popular app for monitoring your computer's performance. It has a built-in FPS counter, as well as other features such as GPU and CPU monitoring, temperature tracking, and overclocking. It is compatible with Windows 11 and can be downloaded for free from the MSI website.
4. Razer Cortex
Razer Cortex is another great app for monitoring your computer's FPS rate. It has a simple and user-friendly interface that makes it easy to use. The app not only tracks your FPS rate but also optimizes your game settings to improve performance. It also has a built-in game booster that can help improve your gaming experience.
5. Steam Overlay
If you use Steam to play your games, you can use its built-in FPS counter. The Steam Overlay FPS counter is simple to use and is accessible within the Steam client. To enable it, go to Settings -> In-Game -> FPS Counter and select the position where you want to display the counter.
In conclusion, an FPS counter app is an essential tool for any gamer who wants to keep track of their computer's performance while playing games. The above-listed FPS counter apps are some of the best options for Windows 11. They are easy to use and offer several additional features that can enhance your gaming experience. Make sure to try them out and choose the one that best suits your needs.