The 10 Best Bukkit Plugins for Minecraft Servers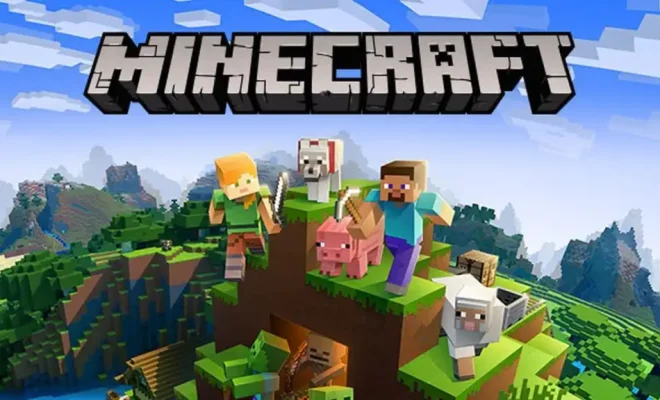 Minecraft is a popular sandbox game that allows players to build and explore their own virtual worlds. One of the best ways to enhance the Minecraft experience is by using Bukkit plugins. Bukkit is a popular server mod that allows players to add features to their servers, such as new game modes, items, and commands. In this article, we will be discussing the 10 best Bukkit plugins for Minecraft servers.
1. EssentialsX
EssentialsX is a popular plugin that adds a variety of useful commands to your server, such as /spawn, /home, and /tpa. It also offers a variety of features such as economy support, custom naming, and player-made warp points.
2. WorldEdit
WorldEdit is a powerful Bukkit plugin that allows players to make large-scale changes to their Minecraft worlds. It includes features such as Copy/Paste, brushes, and more.
3. PermissionsEx
PermissionsEx is a permissions plugin that allows you to customize the permissions of players and groups on your server. It's a necessary plugin if you want to have control over who has access to certain features on your server.
4. Multiverse-Core
Multiverse-Core allows you to create multiple worlds on your server, each with its own settings and features. This is great if you want to have a creative world, a survival world, or a minigame world.
5. ChestShop
ChestShop allows players to create their own shops on your server using in-game currency. It supports a wide range of items, and players can buy and sell from each other's shops.
6. WorldGuard
WorldGuard protects your server from griefers by allowing you to set up protection zones and restrictions. You can also use it to define regions where players cannot build or destroy.
7. ClearLag
ClearLag is a plugin that automatically removes items that have been sitting on the ground for too long. This helps prevent lag on your server and keeps it running smoothly.
8. GriefPrevention
GriefPrevention is a plugin that allows players to protect their own builds from griefers. It also offers a variety of other features such as claims, trust systems, and PvP protection.
9. mcMMO
mcMMO is a plugin that adds RPG-style skills to your Minecraft server, such as mining, fishing, and archery. It allows players to level up and unlock new abilities, making gameplay more engaging.
10. Dynmap
Dynmap is a live map of your Minecraft server that is accessible through a web browser. It allows players to see the terrain, buildings, and players in real-time, making it easier to navigate and explore your server.
In conclusion, these are the 10 best Bukkit plugins for Minecraft servers. Adding these plugins to your Minecraft server can enhance gameplay, protect against griefing, and provide a more customized experience for your players. With the right Bukkit plugins, your Minecraft server can become a thriving community of players.