The Tech Edvocate's 2018 List of 116 of the Best Teaching and Learning Apps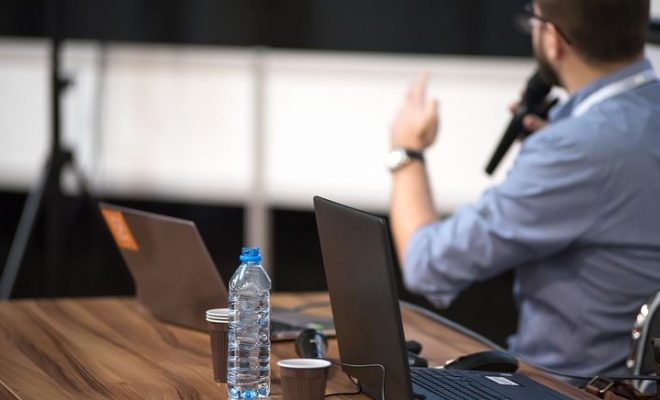 *The Tech Edvocate is pleased to produce its "Best of the Best" resource lists. These lists provide our readers with rankings for edtech related blogs, twitter accounts, influencers, products, etc. These lists are meant to be fluid, and for that reason, they are regularly updated to provide up to the moment information.*
Technology is changing the way we teach and learn at a rapid speed. So, how can teachers make learning more interactive and more fun with technology? True, teachers can make up games to teach a concept that involves every student. But, when teachers need to help students in small groups or one-on-one, how can they make sure that other students are actively practicing subject-area skills?
One of the great aspects of having tablets, laptops, and desktops in the classroom is the availability educational apps. With these apps, students can individually learn, practice, study, and have fun with different subjects and concepts. Luckily, there are many good, quality apps for students of all ages. It is important to note that this list is separated into categories, and the apps in each category are not in rank ordered. Here are 116 of the best teaching and learning apps for 2018.
Virtual Reality Apps
Math Apps
Assorted Teaching and Learning Apps
Teacher Communication Apps
Google Classroom– If you're not familiar with Google Classroom, part of the Google apps system, you should get familiar with it fast. By far one of the most comprehensive online tools for classroom communications and organization, Google classroom allows for discussions, assignments, assessment, and review all in one place.  One of its best features is that students can turn in assignments through the platform, giving teachers an easy view way to see who has or hasn't turned in an assignment.  It also allows for quicker grading, as students can see when the teacher has viewed, commented on, or graded their work.
Remind– Is a free way to instantly text students and parents from your phone. You can send reminders, assignments, homework, or other messages directly to students and parents.  The beauty of Remind is that all phone numbers are kept private and the messages are sent without open replies.  Therefore, all confidentiality is kept for each student, and no numbers are openly known by any of the parties.  You can even add in push notifications so that everyone remains informed even when they're out of the classroom.
Movie Making Apps
Study Skills Apps
iStudiez Pro – This all-in-one app works on iOS, macOS, Windows, and Android devices. It is available in the App Store for only $2.99. Also, there is a free version of the app – iStudiez LITE. iStudiez Pro is the best app for students which combines tracking schedule, homework and grades with a delightful user experience. This app lets students input their assignments, has a planner, calculates grades, sends notifications, syncs with other devices. Notifications can be used to set reminders to study for different tests. With the Overview, students see a calendar with color coded class times and assignment due dates. Students can sort through their homework assignments by priority, course or date. iStudiez Pro can show Calendar Events in the app and it is also possible to export schedule with classes and exams from the app to third party calendars, e.g. to Google Calendar. iStudiez Pro syncs the app's data via its own Cloud Sync service. Thus, if students download this app on different devices, they can easily sync the data between them.
Evernote– The popular note taking and organizing computer program is now available as an app, as well. This app is free (but has in-app purchases for premium packets) and can sync with the program on a laptop. Students can take notes from their classes using Evernote. Then, they can pull up the app while walking to class or on their lunch break, and study. Notes can be customized with different fonts or colors. Drawings can also be included, which would help students in science classes. Evernote even comes with a search tool to help students sift through all their different class notes. Students can even share their notes easily with classmates in a group notebook, making Evernote just as useful as Google Drive applications. If a student has trouble studying or doesn't understand a concept that they wrote down, Evernote even connects with email servers so students can email their professors through the app. The best thing about Evernote is that it syncs to many different apps as well: Google Drive, Feedly, Mohiomap, Scanner Pro, Noteshelf, Smartsheet, and many more.
G Suite– Students have been utilizing Google Drive applications for college classes and studying for years. The ability to collaborate on Google Docs, Google Sheets, Google Slides, and the rest have been very helpful for not only group projects, but also study groups. However, students had to always have their clunky laptop with them to access Google Drive. But now, Google Drive is available for smart devices as the app, G Suite. For only $5 a month, students can download G Suite and get access to all the different applications on Google Drive, plus manage their Gmail, participate in Google Hangouts, integrate their Google Calendar, and much more. Starting at 30 GB of storage, students will be able to include all notes and study for their entire college career. Students can easily share documents with other students who have the app. And, if a student in their study group doesn't have the G Suite app, but access to Google Drive on their laptop, the documents are still synced!
Science Apps
Social Studies Apps
Grammar & Spelling Skills Apps
Writing Skills Apps
Creativity Apps
Conclusion
There are so many great apps to choose from these days that it gets overwhelming. The ones listed here are some of the best and a great place to start. What's for sure is that great apps can make both teaching and learning a lot more fun!