10 Ways Edtech Tools Can Facilitate the Teaching and Learning Process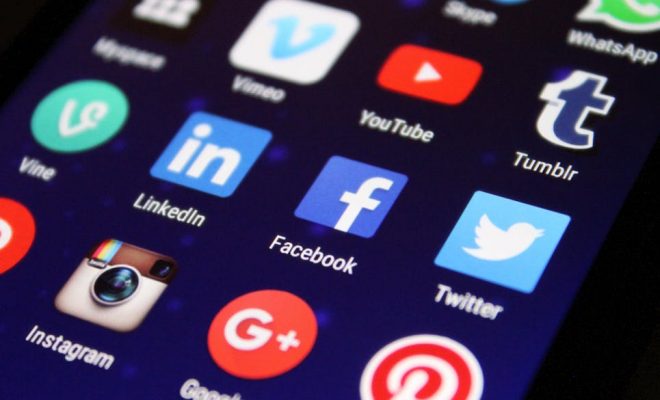 For many education professionals, the thought of implementing technology into the classroom can often be a worry. Not wanting to offer learners new distractions that will hinder their progress, teachers are wary of using education technology. However, if implemented in the right way, technology can be used as a tool to facilitate both teaching and learning inside and outside of the classroom. Here are ten ways that education technology can be used for both you and your students.
1) Shift the Focus in the Classroom
Traditionally, focus in the classroom is directed at the teacher, usually placed front and center. The teacher has an active role in giving information that the passive learner is then expected to retain. The use of education technology can allow learners to take a more active approach to learning, creating a learner-focused classroom. The learners are given responsibility for their learning, through the use of technology, that creates a more engaged classroom.
2) Organization of Course Content
Through online syllabus', teachers can outline course content which gives students clear and progressive learning goals. This further implements a more learner-focused approach to teaching and learning that gives power to the students. Both teachers and learners can keep up-to-date with the progress of the course, changing it as needed.
3) Encourage Collaboration
While group projects aren't new, when it comes to creating a collaborative classroom education technology can have a real impact on how learners communicate. With collaborative tools such as those found in the Google Apps, teachers can invite learners to share, edit and present findings in real-time. A collaborative effort is needed when deciding on information, design and presentation, while still allowing learners the freedom to work separately in the physical sense.
4) Fast Feedback
Getting useful feedback can often be a difficult and time-consuming task for teachers. Using an online polling tool means teachers can get fast, efficient feedback. Collecting feedback in this way can help a teacher to be more considerate of their students, adjusting the trajectory of the course where necessary without taking time away from learning.
5) Broaden the Horizon
The internet provides a plethora of information on any subject. Exposing learners to different perspectives on their subject matter encourages them to develop their analytical skills. Building the learners own perspective on the subject through exposure to a broader pool of information encourages critical thinking and discussion in the classroom.
6) Expand the Learning Environment
Education technology effectively takes learning out of the classroom. With the collaborative resources and independent study programs, learners can take charge of their study schedule. Learners can make the most of their time by studying on-the-go while still being connected to their virtual classroom.
Moreover, the teacher can send learners out on assignment while still keeping connected through real-time updates on online documents.
7) Teach at the Learner's Own Pace
A traditional classroom is often split between students who need more time on a subject, students who are on track and students who are excelling and need more challenging material. Through the use of education technology, teachers can tailor the course to meet the students needs rather than risk leaving some students confused or some students bored.
By providing resources that are easily accessible online, teachers give learners the option to study at their own pace. Recording lectures and posting them online, providing online quizzes that have different difficulty ratings and providing information in a variety of multimedia options allows learners to choose the learning style and pace that best suits them.
8) Tech Saves Time
Education technology tools that help teachers to grade and track progress are great time-savers. Self-grading quizzes aid teachers by saving them time while also providing learners with instant feedback on their progress. Taking education technology one step further and harnessing the learners' collaborative efforts can also open up the option of self-grading. Learners are able to give each other feedback by commenting on and editing each other's work. This can encourage learners to share ideas or even just proof-read each other's work, whether they are working separately or as a team.
9) Practice Makes Perfect
Using technology can simulate real-world situations which learners can benefit from. Practical study allows students to learn by doing. This approach can improve problem solving skills and give learners valuable experience in their field of study.
10) Express Yourself
The multitude of different education technology tools available means that learners can present their work however they choose. By being allowed to express themselves freely in their work, whether through images and animation, video, text or audio, learners are encouraged to think outside the box and get creative with their studies.
If edtech can facilitate the teaching and learning process in any way, it is by changing the relationships built in the classroom. Teachers become enablers for the learners who are in charge of learning in their own preferred style.
Hopefully this approach will encourage a more productive and engaged learning environment for both to benefit from.