The Tech Edvocate's List of 57 STEM Apps, Tools & Resources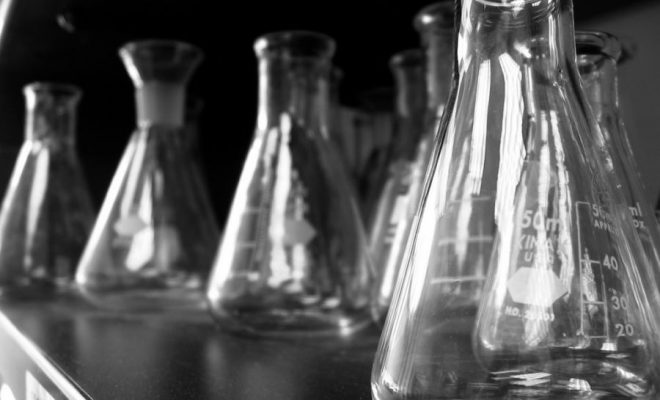 Everyone knows that many students in the US are not prepared for careers in science, technology, engineering, and math (also known as STEM). Students in the US routinely score low on math and science tests, lagging behind other industrialized nations. This is perplexing, especially given the fact that STEM careers are financially lucrative—college students who graduate with STEM degrees earn quite a bit more than their peers with degrees in other disciplines. Also, the market for people with STEM degrees is huge and continues to grow. The U.S. Chamber of Commerce Foundation estimates that there will be over 3 million job openings in STEM-related fields by the year 2018.
How should educator's best prepare students to fill these expected STEM job openings? By finding innovative ways to reach students. But there is a blurry line between creative learning and babysitting tactics to keep students from declaring boredom. For students to thrive in the area of STEM, we need teachers to make STEM learning exciting and meaningful. Thankfully, there are an abundance of tools, apps, and resources that seek to help teachers do just that. To get educators started, we have compiled a list of 57 tools, apps, and resources for the STEM classroom. If these tools don't spice things up in your classroom, nothing will.
Project Noah– Provides teachers with hands-on experiments for their students to conduct.
Mosa Mack Science– This interactive website turns students into science detectives.
JASON– Gives students an excellent introduction into
NASA Global Climate Change – Vital Signs of the Planet– A large cache of information about climate change.
NOVA Labs– Provides students with expert information about science and provides teachers with ideas for dynamic science experiments.
Prepmagic– Provides students with science simulations that promote learning.
BioInteractive– This multimedia site brings biological research to life.
NOVA– Exciting science videos that have high-quality classroom applications.
Koantum– Reach young scientists with the 5E model and kid-friendly lessons.
Lawrence Hall of Science: 24/7 Science– First-class site for science games and investigations.
Discover Science– Infuse your lessons with materials from the CAS.
Smithsonian Science Education Center– A teacher-geared site that provides teachers with the steps for research-based science instruction.
Mystery Science– Well thought out science curriculum and experiments.
Climate Kids – NASA's Eyes on the Earth– Students can learn all about the earth's climate with this groundbreaking site.
Science Buddies– Provides help for students conducting science experiments.
Exploratorium– A comprehensive resource for people looking for help with science projects and experiments.
ArtsEdge– An app that helps teachers put the A in STEAM.
Design Squad Nation– An app that allows classmates to compete to solve fun engineering problems.
DIY– A website that lets users design cool new stuff.
KidsThinkDesign– Provides projects that inspire kid's curiosity and creativity.
Instructables– Provides users with an extensive collection of DIY projects.
3D Slash– 3D modeling (and printing) projects for kids all ages.
NOVA: Tech & Engineering

Large cache video resources explore key STEM topics.

SketchUp– By using Sketchup teachers make learning connect through 3D design.
Codecademy– The site contains a large cache of science simulations.
The Chemical Touch– This amazing resource will help students ace Chemistry. Once a student touches a specific element, they can study it more in depth such as its atomic mass and properties.
Frog Dissection– Frog dissecting, can now be done virtually. Featuring step-by-step instructions, there is plenty of in-depth information on each of the frog's organs including anatomical comparisons to human organs.
Khan Academy– With over 40,000 interactive Common Core aligned practice questions and over 10,000 videos and explanations in math, science, and more, Khan Academy is the perfect app for students of all ages to study.
Stephen Hawking's Snapshots of the Universe– This app includes 10 interactive experiments and video segments to help students study our universe.
NASA Visualization Explorer– Perfect for expanding upon concepts learned in class or research for projects, this NASA app helps students explore our universe even more.
Project Noah– This app is a great way to get students involved in biology and ecology at home with interactive homework assignments.
Got It!– Students studying for the SAT, chemistry, or physics can get extra help and explanations with this app.
Anatomy 4D– For high school and college students, Anatomy 4D is a great resource for studying anatomy.
Physics Calculator– With fill-in-the-blank equations for motion, energy, power, gravity, and many more physic properties, this app is a quick solving tool for those hard to answer physics problems.
iCell App– Studying the cell became easier with this 3-D cell app. Students can view the cell structures and dynamics for plants, animals, and bacteria.
Mystery Science– Thoughtful science curriculum that piques kid's curiosity.
Wisconsin Fast Plants– Simple way to teach kids about plants.
Earth Rangers– A paradise for kids who love the environment and nature. Has great images, videos, animals galore.
Edheads– Awe inspiring simulations deliver superb science content.
ARKive–Wonderful catalog of biodiversity with great classroom resources.
Prepmagic– Modify science simulations to highlight phenomena.
Ptable– Ultimate periodic table that comes with comprehensive tools and resources.
Scitable– Helpful teacher tools, with articles suited for advanced bio students.
CK-12– Super STEM resource with highly accessible content.
PhET Interactive Simulations– Large repository of science and math simulations.
National Geographic Kids– Amazing photos of wildlife and indigenous people.
Journey North– A historic site that helps teachers create engaging lessons for their students.
National Geographic Education– Discover the world with this site's multimedia features.
Zooniverse– Research-based content that helps teachers make their content relatable.
Happy Little Farmer– Helps students learn the life cycle of plants by allowing them to grow their own plants.
Smithsonian's National Zoo– This app allows students to participate in a virtual field trip to a zoo.
Frog Dissection– Allows students to participate in a virtual dissection of a frog.
Couragion– Individualized STEM career exploration targets students' values.
Peep and the Big Wide World– Pre-K science games, videos, and curriculum.
Zygote Body– Create and explore spectacular 3-D human body visuals.
D.A.M. Interactive Anatomy– Search images of the human body with this powerful, customizable anatomy curriculum.
Brainscape– Mobile learning solution that is based on brain.
Did we miss any?