How is Technology Revolutionizing Campus Libraries?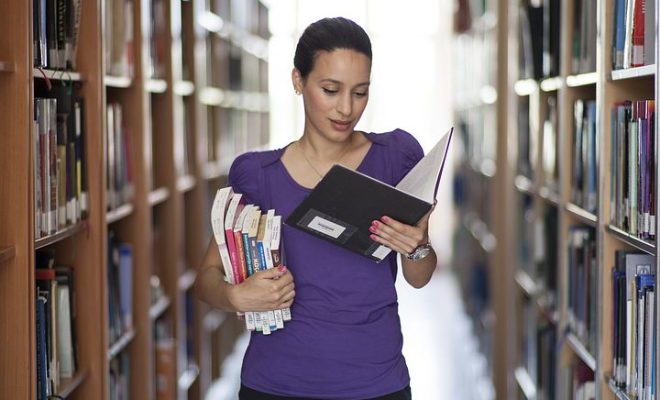 Technology impacts the ways in which teachers – whether elementary, secondary, or post-secondary – present information and assess student learning and capabilities in the classroom.  And students use technology to change the way they learn and communicate in return.  It stands to reason, therefore, that libraries should also grow and change with the influx and prevalence of technology in education.  Technology is a powerful force in education.  Here are five key ways it continues to revolutionize learning experiences in libraries:
It's not just about the books!
The first (and arguably most significant) way that technology has impacted libraries is that it has shifted the focus from books to digital resources.  Libraries used to be places where students came to read and research, using books that they couldn't access elsewhere to find information that would be otherwise out of reach.  Now, however, thanks to technology, information is readily abundant.  Libraries now must shift their focus to the sharing and exploration of information, to safely and wisely using the resources available through the internet.  Whereas libraries of yesteryear may have featured stacks and rows of books, wooden study tables and carrels, not you are more likely to see couches and cafes, comfortable study group areas, and maker spaces.  Libraries are shifting from being repositories of information to meeting spaces for the exploration of worldwide information.
Makerspaces
In the spaces where books used to dominate, one way that libraries are letting technology enhance their value is by adding maker spaces.  Makerspaces are creative areas that let students of all levels – and the community at large – gather to brainstorm, problem solve, and create using communal resources.  Because libraries often have resources and buying power greater than that of a single person, they can offer attractive maker space options.  Some of these options include laser cutters and 3D printers.
Subscriptions to databases
As information becomes increasingly digitized – including access to scholarly articles that can be viewed instantaneously after peer review, instead of waiting weeks or months for publication in a paper journal or magazine – libraries become essential places for offering students access to the research they need across all content areas.  Instead of facilitating the long-ago interlibrary loan, now university libraries subscribe to databases for the benefit of their students.  Students can tap into these databases with a university or library log-in, or sometimes simply by being connected to the library's wifi.  These databases allow the students to connect their learning to the world at large, and to ferret out the information they need to enhance their understanding of a subject, research a project, or write a paper.
Greater, more efficient access to resources
More and more, librarians are becoming facilitators.  Just as high school teachers are "flipping" their classrooms, letting the students learn on their own and then practice their skills under the tutelage of a teacher, so do librarians work now not to find information for students, but to teach students how to navigate resources.  Librarians' jobs now are to help students become independent researchers; they maintain database subscriptions and digital resources to steer students down the paths they need to find the necessary information.  Instead of performing hours-long, often fruitless internet searches, librarians will know which databases and journals will best suit students' needs.
Rethinking the roles of librarians
More and more libraries are restaffing their spaces with technology coaches.  As their library buildings are filled with maker spaces and computers, tablets and digital resource centers, it becomes necessary for technology coaches to be on hand to teach students how to use new technology, to maximize the potential of the technology available, to repair and update the hard- and software, and to oversee the appropriate use of the library's resources.  Librarians may teach the students where to find the digital information they need, but technology coaches maintain the portals to said information, giving students an open, speedy road to their information destinations.
Technology is changing everything about the world around, from how we do our shopping to how we communicate to how we learn.  Now, too, as libraries become more and more plugged in, technology is changing how we get our information, making it faster and granting us access to the most current resources in the easiest way.  Libraries will continue to play a critical role in connecting students to knowledge – the only thing that changes is the lens through which we view that information.