Still using Windows 7? These security tips will protect your laptop now that support is dead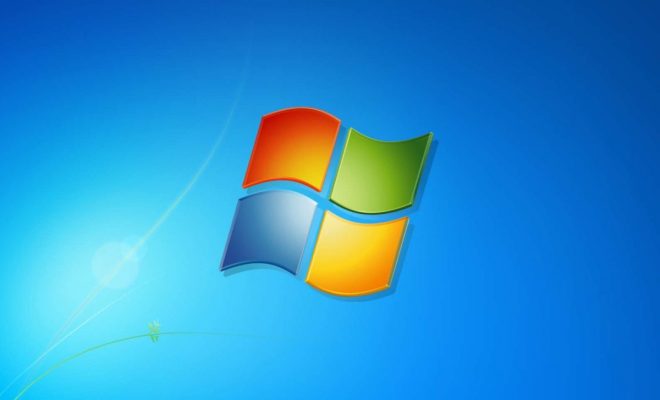 If you're still using Windows 7, you might be rolling the dice a bit when it comes to security. As of January 14th, 2020, Microsoft officially stopped providing support and updates for the ageing operating system. This means that any new vulnerabilities and exploits found in the software will no longer be patched, leaving your system potentially open to attack.
However, all is not lost. There are still a few security tips you can follow to help protect your laptop and personal data.
Keep your software up to date: While Microsoft will no longer be providing updates for Windows 7, third-party software you install, such as browsers and virus scanners, will still release updates. Make sure you keep all your software up to date to ensure they have the latest security features.
2. Use a robust antivirus program: Without Microsoft's support, your system is now much more vulnerable to new viruses and malware. Investing in a trusted antivirus program can provide an extra layer of protection against these threats.
3. Be careful with email attachments: One of the most common vectors for computer viruses is through email attachments. Be cautious when opening attachments, particularly from unknown or suspicious senders.
4. Use a different browser: Internet Explorer, the default browser for Windows 7, is itself a potential security risk, and it is well past its prime. Consider switching to a more up-to-date browser, such as Firefox or Google Chrome, to help protect against browser-based exploits.
Utilise a strong password: Make sure your password is strong and unique, using a combination of upper- and lower-case letters, numbers, and symbols. Avoid using the same password across multiple accounts.
Be wary of public Wi-Fi: Connecting to public Wi-Fi networks can be convenient, but these networks are often insecure and can be easily monitored by hackers. Whenever possible, use a virtual private network (VPN) to encrypt your internet traffic and protect your data.
7. Don't store sensitive data on your computer: If possible, avoid storing sensitive data such as credit card details or social security numbers on your laptop. If you must store such information, make sure it is encrypted or secured with a password.
By following these tips, you can help mitigate the risks of running an unsupported operating system. However, it's important to remember that none of these measures can fully safeguard your system – the best defense is to upgrade to a newer, supported operating system such as Windows 10.