Sonos hikes prices on its speakers and soundbars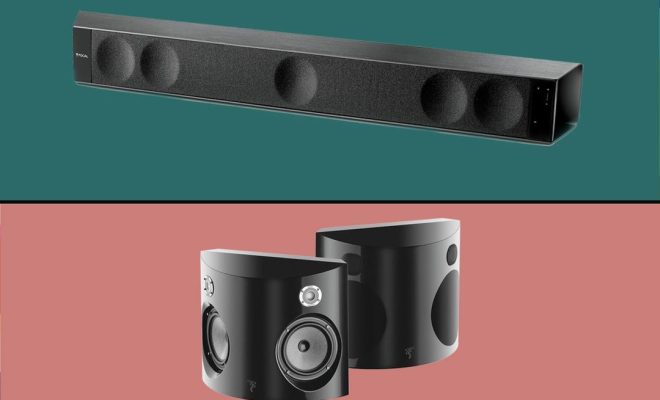 Sonos, the renowned audio equipment manufacturer, recently announced a price hike for its speakers and soundbars, much to the dismay of audiophiles and technology enthusiasts alike. Effective September 12, 2021, the company's flagship products, including the Sonos Arc, Sonos Beam, and Sonos Sub, will now cost significantly more.
In the announcement, the company cited the rising cost of raw materials, transportation, and global supply chain constraints as the primary reasons for the price increase. The move was seen as inevitable, considering the ongoing pandemic-related disruptions to the global economy.
Some of the new prices that were announced included the Sonos Beam and Sub, which are now listed at $499 and $699, respectively, up $50 from their previous prices. But the most notable hike was reserved for the Sonos Arc, the brand's high-end soundbar, which will now be priced at $899, up from its original price of $799.
Many Sonos enthusiasts expressed their disappointment over the price hike on social media, stating concerns that they had already made significant investments in the brand's audio equipment. Others noted that the price increase would likely turn away new customers who are considering purchasing high-end audio equipment.
Despite this, the company has said that the price hike was necessary to maintain the quality of its products and meet customer demand. Moreover, Sonos has a track record of innovating and updating its products to meet customers' evolving needs, such as introducing voice assistants into its smart speakers and soundbars.
Sonos' move to raise prices is part of a broader industry trend, as many other audio equipment manufacturers have recently increased their prices following the global pandemic's onset. The pandemic has triggered supply chain disruptions, labor shortages, and logistical challenges that have led to higher prices across various industries.
In conclusion, Sonos' move to raise prices on its speakers and soundbars has generated mixed reactions from customers and enthusiasts. While some understand the need for the company's price hikes, others are concerned about the affordability of quality audio equipment. It remains to be seen how the market will respond to the price hikes and whether Sonos can maintain its position as a leading audio equipment manufacturer.