Stanford steps up online learning focus as MOOCs take hold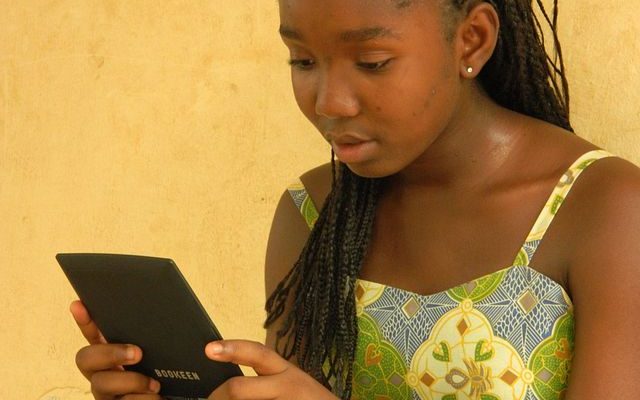 This article was written by Charis Palmer
Stanford University has stepped up its focus on online education with the creation of a dedicated office for online learning, to be headed up by new vice provost John Mitchell.
The university said the development, which is part of the larger Stanford Online initiative, signals a restructuring of the university in the face of global, economic and social transformations.
Professor Mitchell, a computer scientist in Stanford's School of Engineering, said many of Stanford's faculty are enthusiastic about showing off their courses to the world, with new proposals for online courses and resources from humanities, sciences, engineering and professional schools.
"While all the departments and schools have their own approaches, we're all one university working together to leverage web platforms, video technology, social networking, simulation and other tools to improve education for everyone," Professor Mitchell said.
Stanford is a leader in Massive Open Online Courses (MOOCs), which are seen as democratising higher education around the world, and prior to stepping into the vice provost role, Professor Mitchell led the Presidential Advisory Committee on Technology in Higher Education. In late July the committee reported Stanford was well poised to bring online educational opportunities to those unable to acquire them by other means.
Professor Mitchell will now address the challenge of harnessing technology to teach students, both on campus and externally.
Deakin University Vice-Chancellor Jane den Hollander said Australian universities needed to pay attention to Stanford and the broader developments around MOOCs and online learning around the world.
"We probably need to pay more attention as there are opportunities for Australia given our governance and infrastructure," Professor den Hollander said.
But she was less convinced of the need for a specific online focus, arguing online is just another channel and what mattered was student learning outcomes. Deakin University appointed a Provost for Learning Futures, Beverley Oliver, in 2011.
"Everyone's staffing up intellectually to understand what learning means in a digital economy unfettered by time and geographical constraints," Professor den Hollander said.
Professor den Hollander has argued previously that MOOCs are not a panacea for learning, but she said it is a disruptive innovation that required a response from the sector, to ensure it didn't miss the opportunity.
"Students will become much more assertive in how they want to learn and where, and that's why there's this response around the world. We must give it attention."
Stanford provost John Etchemendy said it was part of the university's mission to disseminate knowledge widely.
"Technology provides ways to both improve our existing classes and to extend our reach. By using technology creatively, we can tap the tremendous teaching talent we have on campus to offer new learning opportunities to millions of people, both in the United States and around the world."
Roland Sussex, professor emeritus at University of Queensland, said Stanford's move is a product of globalisation and a fairly large amount of money being directed towards making a statement.
"I think this a pretty firm statement from Stanford that they want to be right up with the globalisation of American higher education."
Professor Sussex said it's a change in the mission statement of Stanford.
"In other words they're not just there to provide a superior education or training for students on campus but that their expertise has a place in the global learning economy."
Professor Sussex said it's an approach that could be problematic for Australian universities as students start comparing what they're studying with what's available online.
And, he said, it's a stepping stone towards Stanford playing a part in Australian education, without having to set up a campus here.
"It will be necessary for boards of study in Australian institutions to work out which of these courses they will afford credit for as part of an Australian degree."

Charis Palmer, News Editor, The Conversation
This article was originally published on The Conversation. Read the original article.