Special Education is Should Be Temporary, Not Permanent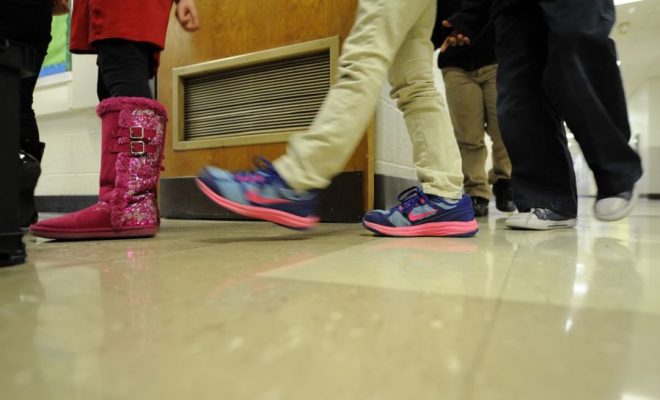 For several years, I was a special education teacher, and it hurt my heart to see students relegated to the program for the duration of their K-12 careers. The goal of special education is to teach students who are not succeeding in regular education classes and to help them perform at grade level once again. We accomplish this by creating and implementing an IEP (Individualized Education Program).
Individualized Education Plans (IEPs) that are well-thought-out reflect some of the most individualized planning in education. The IEP outlines a year's worth of training and tactics for special education students, as well as acceptable goals and educational milestones that will constitute the path to reaching them. IEPs are frequently complex documents that range between twenty and thirty pages in length, and preparing IEPs can be a time-consuming procedure.
When students begin to operate independently and on grade level, they are meant to be phased out of special education and returned to the general education classroom full-time. To demonstrate this further, consider the full process from the moment a child begins experiencing academic challenges to the time they are transitioned out of the special education program. We shall start with the RTI procedure.
RTI and the Special Education Process
A Tier I intervention is a simple adjustment in which educators use differentiated instruction to help the student acquire the topic. The teacher documents the adjustment and any other actions taken and then observes the learner's development from that point forward to determine whether the adjustment was beneficial.
If Tier I intervention tactics are ineffective, it may be time to move on to Tier II intervention, which entails the development of a learner support team (SST). The SST consists of classroom teachers, a counselor, special education teachers, and administrators who meet with the learner and his or her parents to establish a list of focused interventions. The SST develops a personalized learning plan to address the learner's deficiencies.
If Tier II strategies aren't working, it's time to move on to Tier III. Tier III is distinguished from Tier I and Tier II by increasing intensity – more instructional time, smaller group size, and higher explicitness – a greater emphasis on teaching specific skills.
If Tier III intervention tactics have little effect, it may be time for Tier III, which is usually obvious if educators are monitoring learners adequately—learners may require specific services beyond the Tier III intervention level. This may entail removal from the general education classroom for more intensive individual teaching, such as small-group classes or alternative assessments, and the creation of an IEP (Individualized Education Program).
The IEP for a learner with learning disabilities frequently calls for placement in the general education classroom, with modifications such as extended time for tests and quizzes, a set of teacher notes, preferential seating, permission to voice-record the lecture, or the presence of a paraprofessional or team teacher (special education teacher) co-teaching in the regular classroom.
Taking Them Out of Special Education
When the kid has reached the stage where they are performing on grade level in all of their classes without the support of their special education teacher, the IEP committee must consider if the child is ready to be phased out of the special education program. This might be tough for parents who are anxious that their child will struggle again if extra resources are not available. I always tell them that being phased out of special education is a wonderful thing because it means that all of our efforts were worthwhile. It also shows that their child is resilient and has worked hard to get back on track academically.
The unfortunate part is that schools and school districts are usually the biggest opponents of phasing children out of special education, not for the sake of the child's well-being or academic performance, but for financial reasons. Schools are funded on a per learner basis, and schools receive more than half as much money for special education students as they do for general education students. This may be a terrible and sobering fact for many, but it was a reality for me.
In conclusion
As a community of educators, we must remember the true purpose of special education and phase out learners who are functioning independently and on grade level. It is our ethical responsibility to prioritize the best interests of individual students over the best interests of the school district's bottom line.