Deciding if Teaching is the Career for You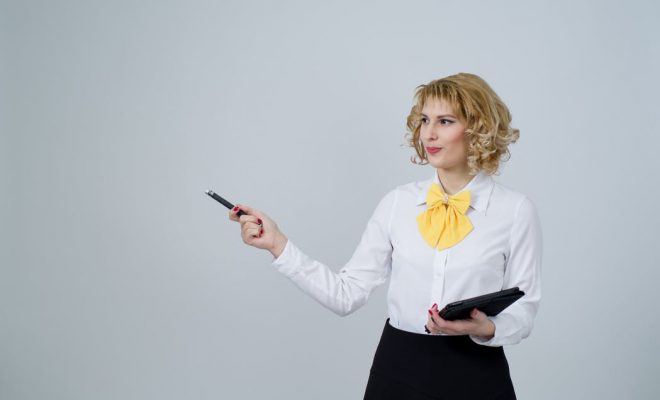 In my journey in the sphere of education, I held the position of a K-12 teacher for seven years, a university professor for seven years, and eventually became a school of education dean. In my role as a teacher, I passionately helped students reach their academic potential and develop into productive citizens. In my latter roles, I was dedicated to building the next generation of education administrators and educators. I've been into educational entrepreneurship for two and a half years. 
During this period, I launched Lynch Educational Consulting, an education company that also manages Edupedia, The Tech Edvocate, and The Edvocate web properties. However, I frequently miss the classroom environment, and in those times, I create a project, resource, or article to benefit all educators. This time I developed a series of case studies to help pre-service teachers get an overview of the problems they'll face in the field. These will also allow them to reflect on how each case scenario can be used to inform their practice.
Unquestionably, teaching is a rewarding career, but you need to work long hours for inadequate compensation. And the majority of the time, you get the feeling that society underappreciates you. Therefore, you need to ensure you have the skills, dispositions, and passion for handling the education field's rigors before deciding to become a teacher. First, go through the following case study.
When Enchantment Wears Off
Though Lisa had over ten years of experience in the HR field, she'd always admired a teaching career. When she was preparing to enter the field, her family and friends tried to stop her due to the occupation's low-income nature.
Failing to resist the pressure, she obtained a business degree and became a senior manager. Eventually, her career plateaued out and became unsatisfying. Lisa ultimately decided to quit the job and go for teaching because of her passion for helping underprivileged kids and making a difference in the community.
She joined a teacher education program with a lot of excitement about becoming an educator. However, her initial excitement didn't take much time to dwindle as it became difficult for her to make ends meet during the student-teaching period of eighteen weeks. She had to work in the evenings and weekends while managing her student-teaching responsibilities. She sometimes wondered whether it had been prudent to leave her successful and well-paying career to fulfill a childhood dream. However, Lisa successfully completed the program.
She had three schools in mind to find employment, but none of them had a vacancy in accordance with her subject and grade level. She became more frustrated over time and was going through the hardships of unemployment. Ultimately, she joined a job in another neighborhood, which was considered "rough" and required a long commute.
After some time, Lisa became uncomfortable and failed to relate to the students. She became depressed and bitter and started wondering if she had chosen the right path. Finally, not only did she quit her job, but she also left the teaching profession. She was in financial distress and disenchanted with the teaching profession and felt like a loser.
Now, think carefully about the questions below to decide whether or not you should pursue a teaching career.
Did Lisa make the right decision on quitting her well-paying career and pursuing teaching?

What's your opinion on the way Lisa took the student-teaching experience? Should she have thought more carefully about the teaching profession's financial hardships before joining the teacher-education program?

Did Lisa make the right decision on taking up the job in the "rough" neighborhood? What did you do if you were in her place?

Was Lisa's decision on leaving the teaching career based on one poor job experience a hasty one? What could she have done rather than leaving the teaching career?