Sick of Irrelevant YouTube Recommendations? Here's What You Need to Do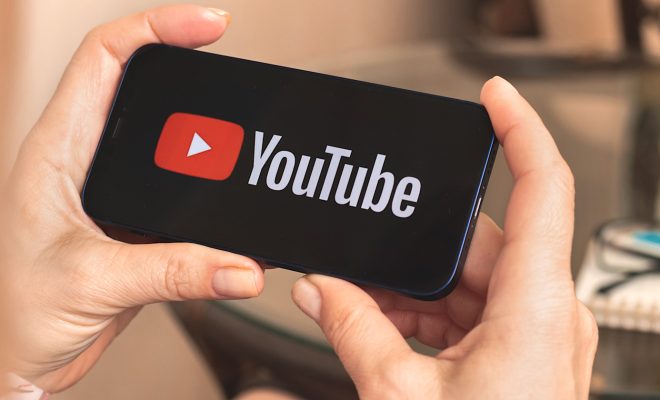 If you've ever spent even five minutes on YouTube, you've likely encountered the "recommended videos" section. Supposedly tailored to your interests and viewing history, these suggestions are meant to make it easy for you to find more content you love. But let's be honest: how many times have you been recommended videos that have absolutely nothing to do with what you're interested in?
If you're sick of seeing irrelevant recommendations on YouTube, don't worry – you're not alone. Fortunately, there are a few things you can do to take back control of your homepage.
1. Clear your search history
One of the main factors that YouTube uses to determine your recommended videos is your search history. If you've been searching for something that's not really related to your usual interests, YouTube may get confused and start suggesting videos in that vein. To reset your recommendations, try clearing your search history. You can do this by clicking on your profile picture in the top right corner of the screen, selecting "Settings," and then choosing "History & privacy." From there, you can click "Clear watch history" and "Clear search history."
2. Tell YouTube what you're interested in
Another way to improve your recommendations is to actively tell YouTube what you want to see. When you watch a video that you enjoy, hit the "thumbs up" button beneath it. Similarly, if you come across a video that doesn't interest you at all, click "Not interested." This gives YouTube more information about your preferences and helps to refine your recommendations over time.
3. Use the "Don't recommend channel" option
If you keep getting recommended videos from a certain channel that you're not interested in, you can tell YouTube to stop suggesting content from that creator. To do this, click the three dots beneath a video from that channel and select "Don't recommend channel." You can also select "Block user" if you want to completely eliminate videos from that creator from your YouTube experience.
4. Take advantage of playlists
One way to bypass irrelevant recommendations entirely is to create your own playlists. If you know what you want to watch, there's no need to rely on YouTube's suggestions. Instead, create a playlist of videos you're interested in and watch them at your leisure. You can also check out curated playlists from other creators or channels that align with your interests.
5. Consider a third-party tool
If you're really fed up with YouTube's recommendations, you might want to try using a third-party tool. One option is the "YouTube Classic" extension, which replaces YouTube's homepage with a simple list of your subscriptions. Another option is "Iridium," which lets you customize your YouTube experience in a variety of ways, including hiding certain types of videos and channels.