Share Your Outlook Calendar With Co-Workers: 6 Quick Steps for an Easier Workday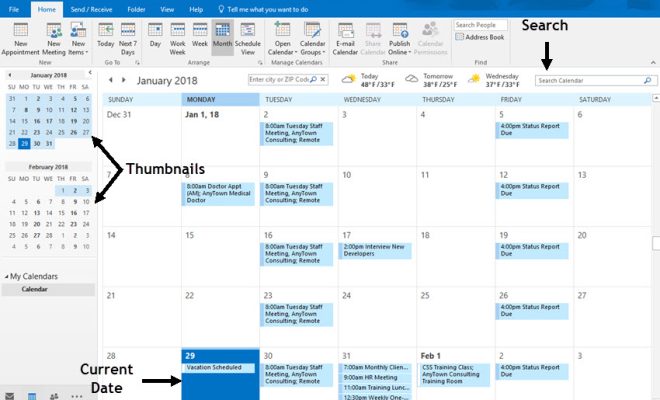 As we all know, managing and scheduling appointments can be a daunting task at work. It becomes even more problematic when working with colleagues who need access to your calendar. Sharing your Outlook calendar with coworkers can be an effective way to save time and minimize confusion. Here are six quick steps to make this process quick and easy:
1. First, open Outlook and go to the calendar tab. Once there, click on the "Home" tab on the ribbon.
2. Now, locate the "Share" option that you will see in the top right corner of the screen. Once you click on "Share," it will open a small drop-down menu.
3. Select the "Calendar" option from the dropdown menu. This will give you various options to choose from, including sharing your calendar, sending permissions, and assigning various levels of access to your coworkers.
4. After deciding which option fits your needs, click on the "To" button to search for coworkers that you want to share your calendar with. You can do this by typing the name of the person in the search box or setting up another email address.
5. You will then see a drop-down menu that will permit you to choose the level of access for your colleagues to your calendar. Select the level of access carefully, depending on what you have agreed upon with them.
6. Finally, add a personalized message for your coworkers if you wish, and then click on the send button. Your coworker will receive an email notification providing instructions on how to add your calendar to their own Outlook accounts and what specific permissions have been granted.
Sharing your Outlook calendar with your colleagues can save time and frustration in the workplace. By following the above six steps, you can easily share your calendar with coworkers with minimal effort. Always remember to choose your level of access wisely and inform your coworkers of any limitations that you may have set so that everyone is on the same page. With Outlook, colleagues now have the power to coordinate and plan their workday without any hassle.