The Freeware Download Sites That Don't Force Crapware On You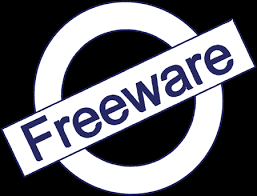 There was a time when downloading freeware software was a risky business, as you never knew what unwanted programs would come along with it. That has changed significantly over the past few years, thanks in part to freeware download sites that have made it a point to provide clean downloads. Here are some of the best freeware download sites that won't force crapware on you.
1. FileHippo
At the top of the list is FileHippo, considered one of the best and most reputable freeware download sites in the world. FileHippo is verified by Trustpilot, which is a strong indication of their integrity. The site is easy to navigate, and its software library is well-organized by category. You'll find everything from web browsers to antivirus programs, and other great software, all cleanly downloaded.
2. Softpedia
Softpedia is another great freeware download website that has made its name on the quality and security of its downloads. This site gets a lot of love from its users, as it performs checks on all of its software downloads. Softpedia has a vast and diverse software library, and it caters to a wide range of users of all levels.
3. MajorGeeks
MajorGeeks takes its name from the "geeks" who run it, and it is an ideal site for people who love to tinker with their computers. MajorGeeks's mission statement is to assist novice users in learning how to use their computers better. MajorGeeks hosts a vast range of freeware, shareware, and open-source software, with over 60 categories on its site.
4. Ninite
Ninite is a great site for users who need to download a variety of software without worrying about getting crapware. This site is unique in that it enables users to download several programs simultaneously with a single mouse click. Plus, you can create custom installers for groups of applications that you frequently use.
5. PortableApps
PortableApps is the leading destination if you need to find freeware software that is portable. Most of the apps hosted on PortableApps run as a standalone program while you are on the computer's hard drive and also on an external drive or a USB stick. This makes it easy to use your favorite apps anywhere you go.
Conclusion
Freeware download sites have come a long way since the early days when they were riddled with crapware. Nowadays, the tough security measures implemented by websites have made it much harder for unwanted programs to sneak in. Whether you are a novice or a seasoned computer user, any of the five sites mentioned above can provide you with the software you need, to get the job done, without any unpleasant surprises along the way.