Reboot ICT teacher training to halt the computing brain drain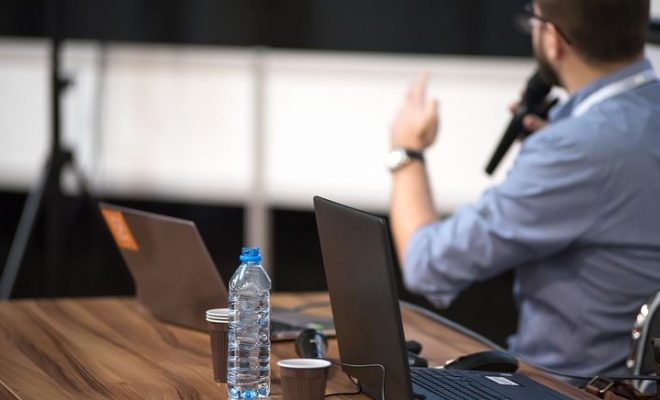 This article was written by David Grover
The shortage of computing experts in Australian schools has serious implications for our future as a player in the knowledge economy.
In New South Wales the number of high school students enrolled in dedicated computing courses has declined dramatically and the supply of teachers of computing has all but ceased, while these skills are more in demand than ever.
Multiple media reports over the past two years have referred to a serious shortage of skilled employees, contributing to a A$2 billion trade deficit in Australia's digital economy. Research conducted by QUT's Centre of Excellence for Creative Industries and Innovation leads Professor Greg Hearn to state
The digital industry, estimated to be worth $19 billion, includes software programming, computer games, digital videos, websites and animation. We do not have a shortage of talent in this country, but the lack of job skills here is causing many companies to look overseas for their talent.
Australian businesses can't find enough specialist programmers and digital designers among the Australian population because the seeds for such careers are not being effectively sown in school. If we are to inspire school students to consider these careers, several obstacles must be overcome.
It is a widespread assumption that, as "digital natives", students have the necessary exposure to computing and to IT across the curriculum. But knowing how to use a computer for day-to-day work is not computing science, nor is it digital design.
Computing science is concerned with understanding computers rather than merely using them. Its broad field includes learning how computer systems work, following and describing algorithms (sequences of steps and decisions) through to working with others in developing digital solutions and applying this knowledge to new situations. These are the skills Australia needs.
Numbers studying computing plunge
Over the last 10 years, numbers in computing subjects at school have dropped in all states. They have more than halved in NSW and Victoria. Numbers studying mainstream computing have dropped by 70%.
This rate of decline shows no signs of slowing and is even greater in the case of girls. As fewer students choose high school computing, fewer will be inspired to consider it as their career.
The availability and quality of courses is not the obstacle. NSW is arguably further ahead of the computing game than any other educational jurisdiction. The state has for many years offered well-regarded computing courses at junior and senior levels.
Despite having to wait until senior high school to study dedicated computing science, the mid-high school computing elective is rich in authentic project-based real-world IT. It delivers in-depth practical experiences in robotics, introductory programming, artificial intelligence, web design, multimedia, networking and databases.
Further, the newly minted National Curriculum in Digital Technologies offers a rigorous curriculum through to year 10. When fully implemented, this will inform future iterations of state syllabuses.
Why then the drop in numbers?
Teacher training and school structures
Our schools lack trained or experienced teachers of computing who will do justice to the subject. I have trained pre-service teachers at two tertiary institutions for more than 10 years. Neither institution now offers computing teaching courses.
Not one Sydney teacher training institution at present offers computing apart from the Australian Catholic University, and then only as an adjunct to specialisations in timber, textiles and metalwork.
Closure of these courses is due to a lack of demand by prospective teachers. This is the result of a number of factors at work in our secondary schools, each of which can be solved.
Only a few schools, state and private, have independent departments of computing. More typically computing is the province of an industrial arts faculty. This comprises an eclectic mix of subjects with one thing in common: their names share the word technology.
The majority of such teachers have trade backgrounds (timber, metal, hospitality, textiles) rather than computing science or digital media. It is a poor fit for computing teachers and lacks a clear career path. The far greater financial rewards to be found outside the teaching profession begin to seem even more attractive.
Australia needs to take computing science seriously. School systems need separate computing departments.
Nurturing talent
Where schools have well-trained, motivated and able teachers of computing, courses are well supported. Students thrive when introduced to augmented reality, 3D printing, robotics and challenging activities in programming. Falling participation in formal courses suggests this is not happening often.
The increasing popularity of some standout extra-curricular activities in computing is evidence of the talent we are squandering. Last December the "Hour of Code" global online event was held. Some 27 million students demonstrated their interest in programming.
Sydney University's National Computer Science School (NCSS) has for 20 years conducted an intensive computer programming camp and has no shortage of applicants. Its online programming competition has proved so popular it has become an international event.
These proven initiatives should be supported by improved teacher training alongside revamped school structures. Dr James Curran of Sydney University characterises the proposed national digital technologies curriculum as a "once-in-a-generation opportunity to reboot ICT education".
I have witnessed young students staying back after school to learn programming. In eager conversation with a visiting senior educational official, one courageously complained he must wait five years until year 11 before being offered a computer science course.
Not only are we failing to provide for young peoples' futures by not offering a 21st-century education, we are failing to prepare for our own future as a nation.

David Grover, Sessional lecturer in ICT
This article was originally published on The Conversation. Read the original article.