9 Reading Apps and Tools for the Elementary Classroom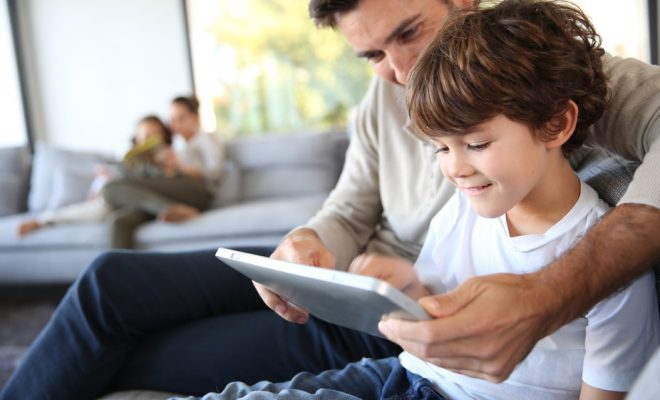 Reading has always been a foundational skill. Not only does it influence how we interact with the world but it is still the medium by which many students learn. And yet, statistics show that between 46 and 51% of American adults have an income well below the poverty level because of their inability to read. This is a scary fact, and with reading becoming more digital, it is important that educators start looking into how they can teach this important skill in a new digital age.
Reading is only one piece of the school puzzle, of course, but it is a foundational one. If the eighth graders in our schools cannot read, how will they ever learn other subjects and make it to a college education (or, in reality, to a high school diploma)? Reading scores tell us so much more than the confines of their statistics and I believe these numbers are key to closing the achievement gap.
One way that educators can approach teaching reading is by using analytical tools to monitor the way in which students read. By having an understanding of students' reading habits, speed, and comprehension, educators can gain a better understanding of where the problems lie and tailor their teaching to best suit the needs of their students.  This was previously very difficult to judge, and educators had no other assessment tools than making the student read out loud. The digital age is giving students control over their own reading while at the same time, allowing teachers to follow and jump in where needed.
So, as we move towards a digital age, teaching practices need to embrace the benefits that come with technology. Edtech is being developed to meet these challenges, and through its use, students can feel validated in their choices and can foster a passion for reading. Educators need to move away from archaic reading methods and start to incorporate the skills that students already have, with the new ones they are acquiring. After all, you need to thank a teacher if you can read this article.
To help reading teachers move into the digital age, we decided to write an article that profiles the best reading apps and tools. These tools can be used by teachers to assist students in gaining reading fluency, comprehension, phonemic awareness, etc.
Engaging, simple phonics games.
Fun and engaging learn-to-read site.
Games and activities that help kids develop reading skills. This resource is offered free of charge.
A website that makes reading a social adventure.
On this site, teachers can find leveled readings and track their students' progress.
An ELA teacher's superstore for reading-comprehension resources.
This site makes it easy to for teachers to assign and differentiate readings.
On this site, teachers can find resources that support independent reading.
Allows students to organize things that they have read.
Did we miss any? If so, let us know in the comment below.