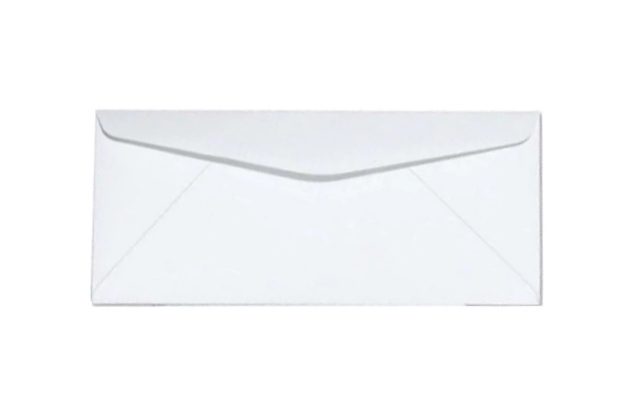 Envelopes are an essential part of everyday communication in today's world. With their iconic rectangular shape, they are often taken for granted, yet they continue to play an important role in the storage and transport of documents and letters. While many people may think that envelopes are a simple item, their design and construction are more complex than one might think. Here are some of the parts of an envelope and their function:
Flap: The flap is the top part of the envelope that folds down to cover the contents. The flap can be straight or pointed, and it can be sealed in various ways, such as with adhesive tape, glue, or a moisture-activated seal.
Seal: The seal is the adhesive glue that secures the flap to the envelope. It comes in two main types – gummed and self-adhesive. Gummed seals require moisture to activate the glue, while self-adhesive seals already have adhesive backing and can be sealed by simply pressing the flap.
Window: Some envelopes have a clear plastic window on the front. This allows for the address on the document inside to show through, eliminating the need to write the address on the envelope itself.
Size: Envelopes come in a variety of sizes, depending on the type of document or item enclosed. Popular sizes include #10 envelopes for letters, A7 for invitations or greeting cards, and C4 for documents.
Flap Orientation: The orientation of the flap can vary from envelope to envelope. The most common orientation is the square flap, where the flap is on the top of the envelope. However, some envelopes have a diagonal seam or a side seam, which can affect the way the envelope is used or mailed.
Material: Envelopes can be made of different materials, including paper, cardstock, and even plastic. The material used often depends on the type of item being mailed, as well as the level of protection required.
In conclusion, envelopes may seem like a simple concept, but their design can be more complicated than meets the eye. The various parts of an envelope, such as the flap, seal, window, size, flap orientation, and material, can all affect the functionality and overall usage of the envelope. Whether sending a letter or mailing important documents, the right envelope can make a big difference in ensuring that the item arrives at its destination safely and securely.