The Metals Inside Your iPhone Are More Precious Than You Thought: Here's Why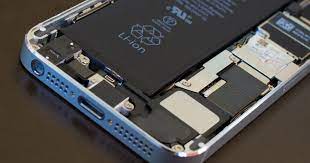 The Metals Inside Your iPhone Are More Precious Than You Thought: Here's Why
Smartphones have become an essential part of our daily lives, and for good reason. They offer convenience, communication, and access to vast amounts of information all in the palm of our hands. But have you ever considered what goes into making these devices, specifically the metals inside them? The metals inside your iPhone are more precious than you may have thought, and here's why.
First, let's take a look at the metals commonly found in smartphones. The two most prevalent are copper and aluminum, used in everything from the charging port to the casing. Gold, which is known for its conductivity and corrosion resistance, is used in the circuit boards and connectors. Platinum and palladium are also used in the circuit boards for their high-temperature stability and anti-corrosive properties. Finally, tin and tantalum are used in the capacitors and resistors.
But why are these metals so valuable? It all comes down to scarcity and demand. Many of these metals are considered rare, meaning they are found in low quantities in the earth's crust. Gold, for example, is found in just 0.005 parts per million of the earth's crust. As demand for smartphones continues to grow globally, the need for these rare metals increases. Additionally, the extraction and refinement process for these metals can be complicated and costly, further driving up their value.
However, the value of these metals extends beyond just their monetary worth. Many of them have important industrial and medical applications. For example, platinum is used in catalytic converters to reduce emissions in cars, and palladium is used in fuel cells. Tantalum is essential in the production of capacitors, which are vital components in almost every electronic device.
The mining and extraction of these metals can come at a cost, though. Some mines operate in conflict zones, and the profits from these metals can fund armed conflicts and human rights abuses. Additionally, the extraction process can cause environmental damage and have negative health effects on workers and nearby communities.
Luckily, there are steps being taken to address these issues. Many electronics companies, including Apple, have made commitments to using responsibly sourced metals in their products. This includes tracing the supply chain, investing in responsible mining practices, and ensuring worker safety and environmental protections.
In conclusion, the metals inside your iPhone are more precious than you may have thought, with value that extends beyond just their cost. As consumers, it's important to be aware of the impact our electronics have on the world and to support responsible sourcing practices.