Most useful keyboard shortcuts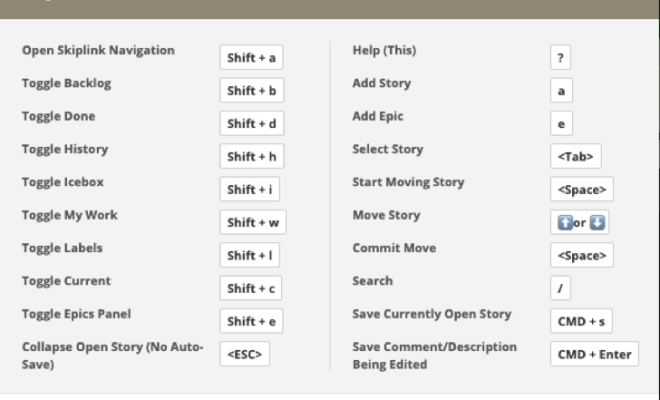 As we find ourselves spending more and more time in front of our computers, it's important to make the most of our time and be as efficient as possible. One great way to do this is by utilizing keyboard shortcuts. Keyboard shortcuts can save time by allowing us to perform common tasks quickly and easily. Here are some of the most useful keyboard shortcuts that you should know:
1. Ctrl + C / Ctrl + V: Copy and paste
These two keyboard shortcuts are probably the most well-known and widely used. Ctrl + C copies selected text or items, while Ctrl + V pastes them where you want them.
2. Ctrl + Z / Ctrl + Y: Undo and redo
If you've made a mistake, you can quickly undo it by pressing Ctrl + Z. If you want to redo something you've undone, press Ctrl + Y.
3. Alt + Tab: Switch between open windows
If you have multiple windows open at once, you can quickly switch between them by pressing Alt + Tab.
4. Ctrl + A: Select all
Selecting all the content on a page or in a document can be time-consuming, but with Ctrl + A, you can do it in a matter of seconds.
5. Ctrl + F: Find
Need to find a specific word or phrase? Press Ctrl + F and type in the word or phrase you're searching for.
6. Ctrl + X: Cut
If you want to cut a piece of text or an item, simply press Ctrl + X. This will remove the selected content and place it on your clipboard, ready to be pasted elsewhere.
7. Windows key + L:
If you need to step away from your computer for a moment, you can quickly lock it by pressing the Windows key + L.
8. Ctrl + S: Save
Make sure you don't lose any important work by saving it regularly with Ctrl + S.
9. Ctrl + P: Print
Printing a document or page can be done quickly with Ctrl + P. This will bring up the print dialog box, where you can choose your printer and any settings you need.
10. Ctrl + Shift + Esc: Open Task Manager
If your computer is running slowly or a program has frozen, you can quickly open Task Manager by pressing Ctrl + Shift + Esc. This will allow you to see which programs are running and end any that are causing issues. By using these useful keyboard shortcuts, you can save time and be more productive when using your computer. So start using them today and see how much time you can save!