Middle-Earth: Shadow of Mordor (for PC) Review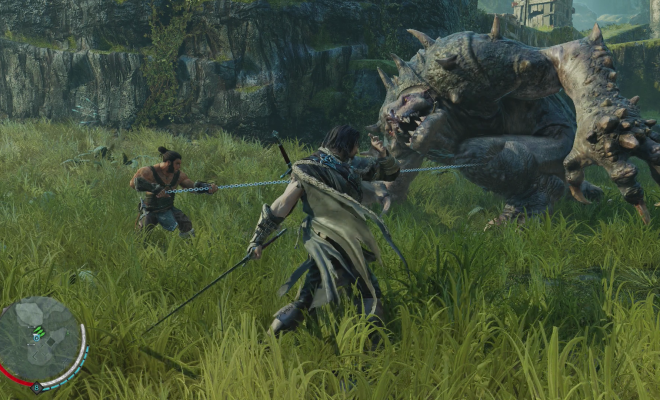 Middle-Earth: Shadow of Mordor has been an intriguing addition to the plethora of action-adventure video games in the market. Developed by Monolith Productions and published by Warner Bros. Interactive Entertainment, it was released in September 2014 for several platforms, including the PC. This game plunges players into the world of J.R.R Tolkien's legendarium, offering immersive gameplay and engaging plotlines that are primarily based on "The Hobbit" and "The Lord of the Rings" trilogy. In this review, we will explore its various aspects and dynamics to deliver a comprehensive evaluation.
Gameplay and Mechanics
Shadow of Mordor stands out with its unique Nemesis System. This innovative feature generates personalized enemies with distinct characteristics, behaviors, and motives. These adversaries evolve as the story progresses, remembering previous encounters with the protagonist and developing rivalries that result in engaging side missions.
Players take on the role of Talion, a ranger who becomes merged with a Wraith called Celebrimbor. Split between two worlds – living and spectral – Talion gains supernatural powers from his connection with Celebrimbor. These powers form an integral part of the gameplay mechanics, allowing players to perform mind control, teleportation, or even time manipulation.
The game employs an open-world design with diverse environments featuring strongholds, slums, canyons, forests—each teeming with various enemies and missions. Combat relies on tactical approaches while using Talion's hybrid abilities for stealth attacks and head-on confrontations.
Graphics and Sound
Middle-Earth: Shadow of Mordor boasts exceptional graphics that capture the essence of Tolkien's Middle-Earth meticulously. Every corner is designed with attention to detail – from barren landscapes to bustling strongholds – making for an immersive experience. Realistic lighting complements lifelike textures, shadows, and animations.
The captivating score by Garry Schyman and Nathan Grigg enhances the in-game experience. The compositions successfully create a rousing atmosphere that aligns with the game's narrative. The voice acting is top-notch, with brilliant performances by Laura Bailey as Ioreth and Troy Baker as Talion.
Storyline
The plot unfolds in the land of Mordor, where players step into the shoes of Talion on his quest for vengeance against Sauron's forces who murdered his family. This mission brings to light Celebrimbor's hidden past, unearthing secrets that shape the game's complex narrative. While the game does take liberties with the Tolkien lore – such as the forging of Rings of Power – it remains respectful to its source material. The story engages players by rewarding them with intriguing discoveries as they advance.
Reception
Middle-Earth: Shadow of Mordor has garnered praise for its innovative Nemesis System, providing players with unique and entertaining gameplay experiences. Fans have lauded its immersive world design and narrative ambiguity that perfectly complements J.R.R Tolkien's descriptive Middle-Earth universe. However, some critics have noted occasional glitches, repetitive side missions, and minor annoyances related to controls on the PC version. Overall, these factors do not significantly impact user satisfaction.
Conclusion
Middle-Earth: Shadow of Mordor is an impressive title that combines excellent gameplay mechanics, beautiful visuals, and an engaging storyline set in a meticulously crafted open-world environment. Despite minor shortcomings such as occasional bugs and repetitive side missions, it is a must-play for action-adventure enthusiasts and Lord of the Rings fans alike. So grab your sword and Wraith powers, delve into the darkness of Mordor and confront your nemeses!