Limit Your Children's Screen Time By Starting with Your Own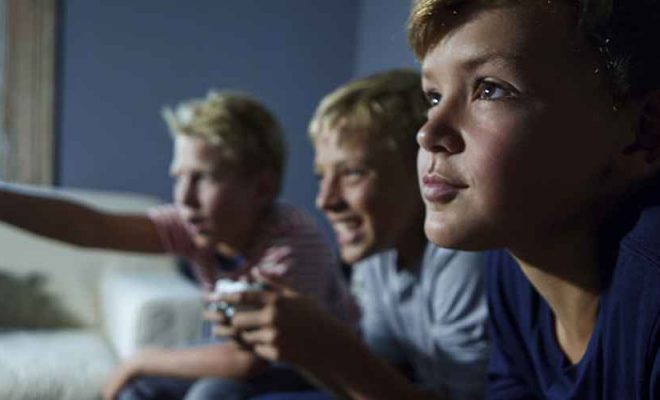 Parents' screen addiction is prevalent in our generation. If you look around, you are sure to notice the vast majority glued to their screens rather than looking at a person. And guess who is taking note of this disturbing trend? Yes, you guessed it right! Our kids!
Though most media-conscious parents know about and enforce screen time limits for their children, they forget to take into account their screen time limits. Sadly, even the parents who believe they are doing a reasonably fair job of modeling healthy screen time limits can't take their eyes away from their screens to connect with their kids and strengthen their parent-child relationships.
Screen Time for Adults – What Does It Tell?
According to the screen time rules put forward by the American Academy of Pediatrics, it's explicitly said that kids less than 18 months should have no screen time. Kids in the age group of 2-5 years can have just an hour of screen time. Those beyond 6 years should be guided by the standard rule of limited screen time. However, adults' screen time is going way above the standard rule. A study conducted by Common Sense Media found that parents' daily screen time stands at an average of nine hours.
When evaluating screen time, you need to consider any screen you are watching – from a smartphone, television, or tablet to a computer or any other electronic display device. You will be stunned when you add up the time you spend staring at these devices. And, we aren't talking about being glued to the screens for work because a sizable part of your screen time is for entertainment, not work. Regrettably, the compulsion to stay incessantly connected online has triggered a considerable disconnect with our children.
The Massive Disconnect
Due to being glued to their screens, parents are no longer looking at their children. Though several parents believe they are just multitasking, their kids' point of view is different. To explain the phenomenon, psychologist Steiner-Adair says the children she works with feel no connection with their preoccupied parents, and tell they feel sad and mad and even less vital or fun than the electronic device that is hogging their mother's attention.
When you look into an individual's eyes, you can create the most genuine connection. This doesn't happen when your eyes are focused on a screen. If you haven't looked into your children's eyes or ever dismissed them because you were busy with your phone, your children could already be feeling detached from you.
Shun Hypocrisy
Though parents often put restrictions on their children's screen time, they don't follow the rules themselves. As they grow, your children will observe that you apparently don't believe being glued to the screens for hours on end is detrimental. Since you are not sticking to healthy screen limits, you will find it difficult to implement screen time guidelines for your children.
If this article has made you inclined to reconsider your screen time usage, you are not the only one, as it is an issue for several parents. Fortunately, you can use tools like the Media Time Calculator and Family Media Plan, which help you reconnect with your loved ones.