Laptop Charging Cart Issues and How to Solve Them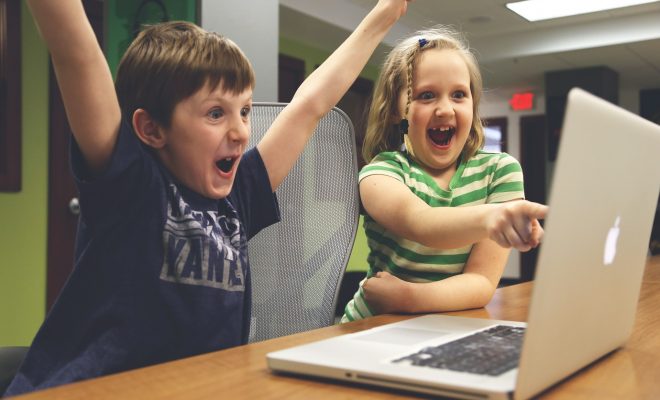 Device charging solutions are designed to assist educators and IT administrators, and proper planning can improve their efficiency in new schools.
Device carts were used as a mobile computer lab before K–12 one-to-one device programs. When tech-savvy teachers provide online classes for pupils, devices can be introduced into classrooms. Schools may have only had just enough computers for one class.
Many schools now follow just one approach, with a device for each student and, most likely, a handful of backup machines. Tablet, Chromebook, and computer carts have evolved to meet the needs of today's K–12 districts to support these initiatives. They are frequently used as laptop and tablet charging stations.
As kids return to school around the country this autumn, educators should plan ahead of time to make the greatest use of these technological carts for their schools' one-to-one devices. Here are three possible district challenges, as well as solutions:
Educators Lack a Plan for Pupil Laptops
In K–12 schools, time is an important commodity. Educators and IT executives should prioritize saving time when using a mobile charging cart.
Whenever it comes to their lectures and the electronics in students' hands, educators should consider all of these questions. Having a strategy will keep devices charged and ready while maximizing the internet presence for kids in classrooms.
IT administrators should collaborate with educators to ensure that they understand how to use charging carts and their gadgets properly.
Charging lockers can also save time for educational institutions with limited IT staff. While they lack the portability of a cart, such alternatives simplify the process of servicing student gadgets.
Enabling a region with a limited IT crew to acquire and return gadgets on their timetable keeps workflow going. It addresses logistical issues for personnel, educators, and students.
Physical Touchpoints are Created by Laptop Charging Carts and Facilities
While many children are returning to school this fall, concerns about COVID-19 continue, particularly in places where the virus's variations are spreading. Children under the age of 12 cannot be vaccinated, and a one-to-one approach in which students share devices is difficult.
Sanitizing UV lamps have been installed in some tech cart firms' carts and lockers. This collaborative recharging and sanitation solution is ideal for schools where students keep their devices overnight. However, time becomes a factor in UV sanitation once more.
Frustration Caused by Wiring in Laptop Charging Points
When it comes to device charging carts, cord organization and converters can also be a source of frustration for educators and IT workers.
With fewer adapters required in new devices, IT managers have one less piece to manage.
Furthermore, many charging carts, such as Bretford's prewired carts, are now constructed with cable management solutions. This saves time for IT teams as they no longer have to manually connect the carts upon delivery. The built-in cabling also saves teachers and students time because they don't have to untangle chargers while taking or replacing their devices.
Students will need a method to charge their devices as long as they have them. Tech carts have changed over time to accommodate the demands of K–12 learners and lecturers who use them.