Explore the Future of EDU at NVIDIA GTC – Students and Educators Attend Free!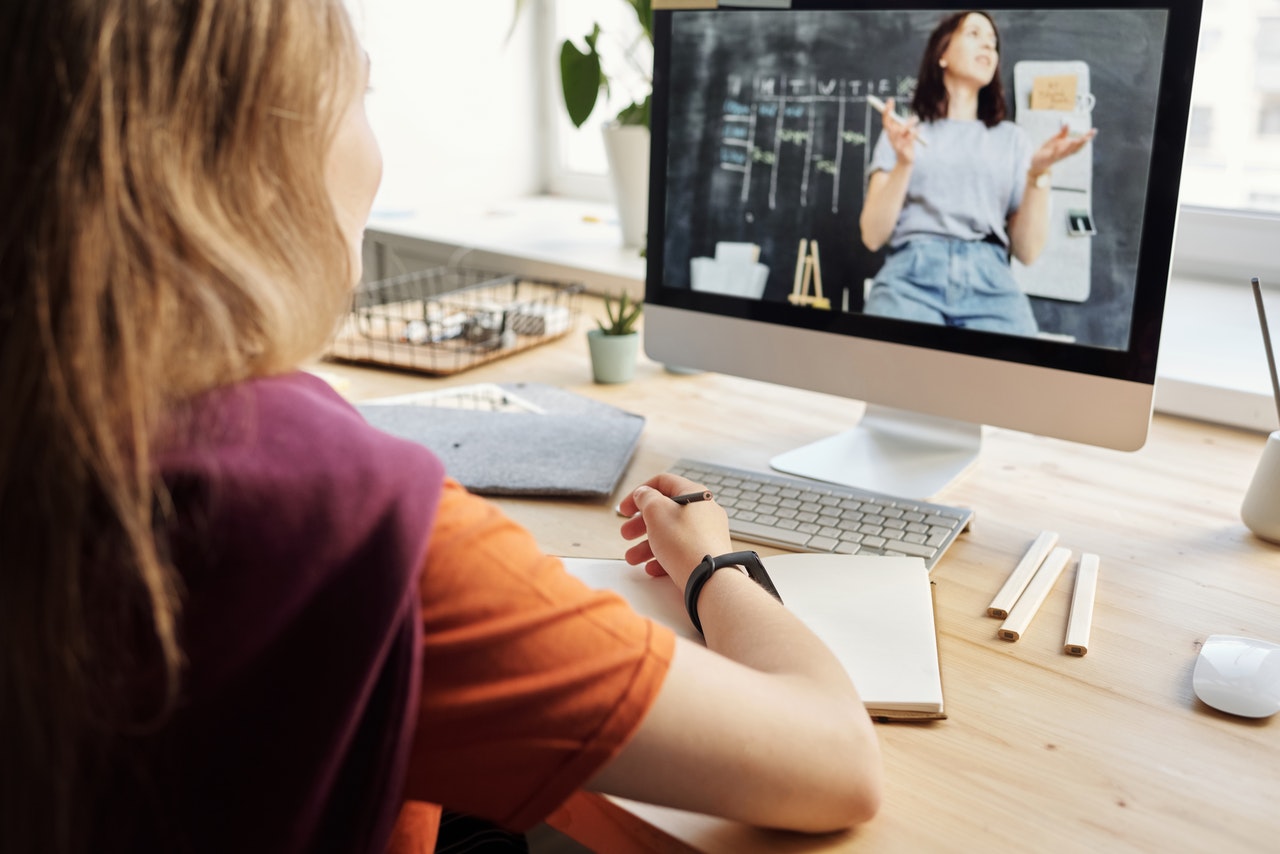 Inspire the next generation of AI innovators at NVIDIA's GTC
NVIDIA's GTC is happening on October 5-9, featuring a huge catalog of 500+ on-demand sessions. And now, it's free to support educators, students, and EDU administrators with an email that ends in .edu or .org. GTC will feature the latest innovations in AI, data science, graphics, high-performance and edge computing, networking, autonomous machines and VR for a broad range of industries and government services. Seven separate programming streams will run across North America, Europe, Israel, India, Taiwan, Japan and Korea — each with access to live demos, specialized content, local startups and sponsors.
GTC will also include a series of panels bringing together experts and policymakers to discuss topics ranging from national strategies to equitable AI. Additionally, while WFH may hinder our ability to meet in person, there are some exciting new ways for attendees to connect with fellow GTC attendees virtually using Braindate, a platform that allows people to meet 1:1 or in small groups based on topic description, and by attending NVIDIA's AI Art Socials. 
The event will feature a full startup track, hosted by NVIDIA Inception, which will include presentations from the world's leading AI startup CEOs, technical sessions with NVIDIA engineers, and panels with NVIDIA's top executives on where AI is headed next.
The main draw — GTC's live and on-demand sessions will offer attendees the opportunity to ask questions and interact with experts in AI and other fields from a diverse lineup of companies and organizations. Many of the world's leading technology organizations will be participating. Sponsors include AWS, Google Cloud, Microsoft, Oracle, Facebook, Dell Technologies, Hewlett Packard Enterprises, VMware, Cisco, Lenovo, ASUS, Booz Allen Hamilton, and IBM.
Here are a few sessions we recommend covering the latest breakthroughs in Education, Robotics, and AI applications:
Description: Don't miss this keynote from NVIDIA founder and CEO Jensen Huang, as he speaks on the future of computing. Available beginning at 6 a.m. PDT (UTC – 07:00) on Monday, Oct. 5.
STEM AI Projects for Curriculums 
Bringing AI to DIY: NVIDIA Jetson 
Description: Find out how you can build your own autonomous robot or connected intelligent AI device. The NVIDIA® Jetson Nano makes AI easily accessible to students, hobbyists, and tech enthusiasts. It's the ideal platform for teaching, learning, and developing AI & Robotics and AIoT. With over 500k+, our Jetson community shares ready-to-build, open-source projects. We'll discuss our latest Jetson products that bring AI within reach for anyone. We'll present the various tools and resources that have been developed by NVIDIA and the Jetson community to get you started on your AI journey.
F1TENTH: 1/10th the scale. 10X the Fun! Autonomous Racing Community, Course, and Competitions
Description: F1TENTH is a complete, ready-to-race autonomous race car that is 1/10th-scale and 1/100th the cost of a real self-driving car. In this talk we will demonstrate how F1TENTH is an easy-to-use high-performance platform for machine learning engineering for perception, planning, control and coordination for future safe and connected autonomous systems. F1TENTH has a growing community of over 60 universities, 7 international autonomous racing competitions and hands-on course offerings in over a dozen institutions. We'll detail the platform's hardware, autonomous vehicle software stack, simulators, and systems infrastructure. We highlight three specific capabilities for streamlined algorithm development, testing and validation: a set of simulators, control and verification, and efficient machine-learning algorithm development. Members of the F1TENTH community have published new research at ICML, ICRA, NeurIPS, and HSCC to demonstrate autonomous driving at the limits of performance and to accelerate the development of safe autonomous vehicles. Together with Nvidia and the US Department of Transportation CARMA 1Tenth community, we would like to invite you to join the community for experimentation, standardization and certification of Cooperative Driving Autonomy.
How AI is Shaping Higher Ed
Building Blocks for an AI University 
Description: As artificial intelligence moves from the pages of science textbooks into the core fabric of modern society, higher education and research institutions find themselves at the crossroads of innovation. From industries like health care to autonomous machines, today's research landscape and workforce demand hands-on AI skills. Entrusted to nurture the next generation, universities must be AI-ready. The University of Florida recently launched a $70 million AI partnership with NVIDIA, taking the first step toward ensuring equitable access to bringing AI to students and faculty from across campus and the state. Join experts from NVIDIA, University of Florida, and the Joint Artificial Intelligence Center (JAIC) in a panel discussion that will focus on defining an AI university, laying out a blueprint, and its necessity for a better world.
All Things Jetson: LIVE Q&A with NVIDIA Experts On the World's Smallest AI Computer
Description: Have questions about NVIDIA Jetson and the future of AI at the edge? Connect with NVIDIA Jetson engineers and get answers, live. This session will be a unique opportunity to interact with the hardware and software experts working behind the scenes to build world-leading AI technology. We'll also provide a glimpse into what's next in edge computing.
EDU Research
Implementing GPUs for AI-Driven Research and Quantum Mechanics Calculations
Description: Migal Research institute specializes in biotechnology, agriculture, and environmental sciences. In recent years, several computational research threads have emerged at Migal across multiple disciplines and groups. The first part of the session will provide an overview of such activities, which primarily involve AI-driven research, in application areas of precision agriculture, post-harvest protocols, protein expression, and SARS-CoV-2 investigation. In the second part, we'll deep-dive into quantum mechanics calculations of large molecular systems. Recent implementations of quantum chemistry methods on GPU architecture have provided a significant speedup, which enabled addressing large and complex bi-molecular systems. Here, we'll describe the applications of GPU acceleration to simulating the optical properties of photoreceptor proteins using multiscale modeling. We assume that you're familiar with the basic concepts of quantum mechanics.
Optimizing AI systems for Deep Learning Personalization and Recommendation
Description: This talk introduces neural personalization and recommendation systems that are underinvested in the overall research community. The talk will then present recent advancement on the development of deep learning recommender systems, the architectural implications and parallelism opportunities across the machine learning system stack. The training of state-of-the-art personalized and recommendation models consumes the highest number of compute cycles among all deep learning use cases at Facebook's large-scale datacenter fleets. Similarly, among all AI inference, personalization and recommendation consumes more than 80% of compute cycles. The feasibility of GPUs hinges on the memory capacity requirement of recommender systems. Furthermore, the GPU performance and efficiency are significantly affected by model architectures. This talk presents the intricacies of using GPUs for training and serving personalization and recommendation use cases.
To register visit www.nvidia.com/GTC